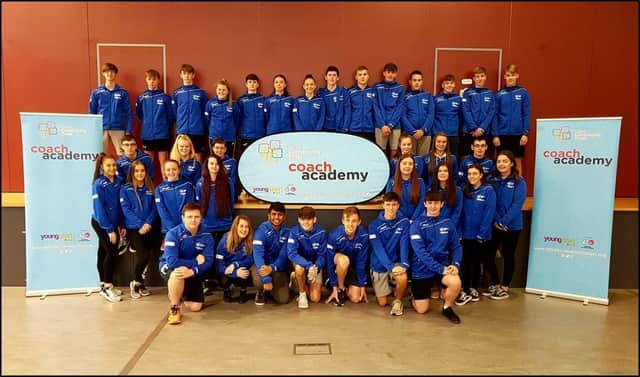 Around 200 young people have already taken part in the Trust's Coach Academy Plus programme.
Around 200 young people – from across all of Falkirk's nine secondary schools – have already taken part in the Trust's Coach Academy Plus programme.
Now, funding from the Young Start National Lottery Community Fund means 400 more can take part over the next three years.
The Coach Academy Plus programme – aimed at young people in Falkirk aged between 13 and 21 – offers a coaching and training plan that will help them gain qualifications and employability skills while they also build confidence, self-esteem.
Qualifications offered include: First Aid, UKCC Sports qualifications, child protection and wellbeing, mental health awareness and employability training.
Once recruited and trained, the young people will be mentored by a team including Active Schools coordinators, sports development officers, PE teachers, community hub officers and peer mentors.
A spokesperson said: "It will give all young people a fantastic network of support and experience so they can grow and develop their skills within this programme.
"Upon qualifying, participants will work in partnership with Active Schools
Coordinators to deliver sports sessions to thousands of primary and
secondary pupils across Falkirk.
"In addition to this, the Trust will utilise its network to support the young people into other coaching opportunities within community club environments and where possible into paid coaching roles.."
The Trust confirmed that it was able to complete the previous programme without any delays as a result of the COVID-19 outbreak, and it aims to launch the new programme when schools reopen.
The National Lottery has said there will be flexibility on start dates, given the uncertainty caused by the coronavirus pandemic.
Cameron Reid, Active Schools Manager said: "Falkirk Community Trust are delighted to be able to continue to deliver and grow the very successful Coach Academy Programme for the young people of Falkirk.
"The grant from the Young Start National Lottery Community Fund will allow us to provide more opportunities for the young people of Falkirk to receive training and develop their experience."