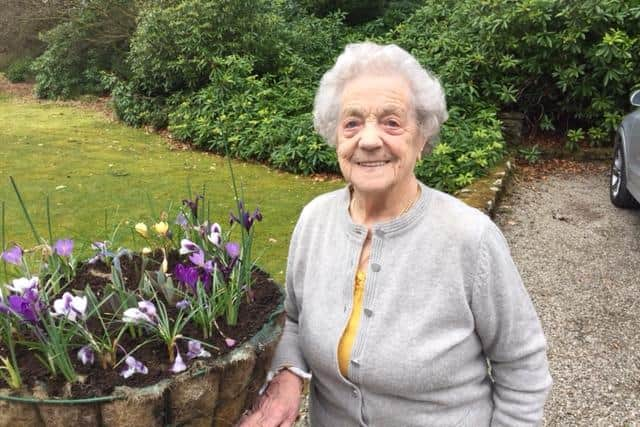 Milly Ure from Linlithgow, who sadly passed away last week, aged 101.
Milly was born at the Low Port, and lived at three different addresses, all in Linlithgow lastly for over 60 years at 11 Douglas Avenue. She died on July 14 at St Ninians Rd Care Home.
Her son, Ian, said: "The oldest 'Black Bitch'. Fondly and happily remembered by all her family, a wonderful mother. Rest peacefully, Milly. A true Linlithgow Lass."
A service celebrating Milly's life will be held at St Michael's Church (Minister Liam Fraser) on Friday 23, July 23 at 10:30am, with burial at Linlithgow Cemetery around 11:30am.