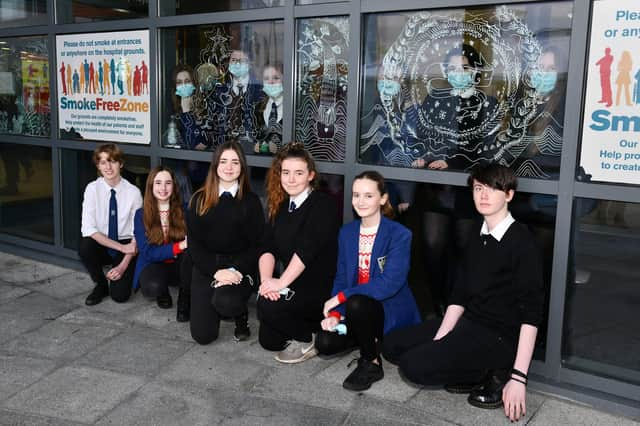 Larbert High art and design students visit the hospital to create festive glass illustrations.
A group of 20 young people helped to create some stunning glass illustrations for communal spaces at the local hospital in the run up to Christmas.
The school once again helped brighten up windows in the hospital, by decorating them with a festive theme, to bring a smile to the faces of patients, staff and visitors, teaming up with Artlink Central for the project.
The pupils' art aimed to bring some festive cheer to the hospital for patients, staff and visitors.
A total of 20 pupils were involved in the project.
The artwork all had a festive and winter theme.
The pupils spent a day doing the artwork towards the end of the school term.
The artwork is on doors and windows in communal spaces around the Larbert hospital.
The project was completed in conjunction with Artlink Central and NHS Forth Valley.
It was the latest art partnership between the high school and the hospital.