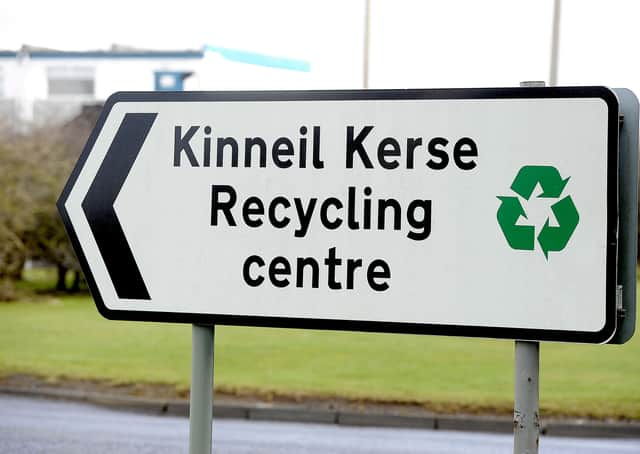 25-02-2015. Picture Michael Gillen. BO'NESS. Kinneil Kerse landfill. Kinneil Kerse Recycling Centre, Grangemouth Road.
More than 21,000 vehicles visited Falkirk Council's household waste recycling centres in the first three weeks since re-opening on June 1 after several weeks closure due to the coronavirus pandemic. Falkirk Council staff are still limiting the number of vehicles on site at any one time to comply with social distance guidelines.
A council spokesperson said: "Indications are that site visitor numbers are starting to come down, however given that a high number of householders are still looking to access the centre will continue to remain open over seven days per week up to July 12.
"For this period the traffic orders and signage will remain in place."