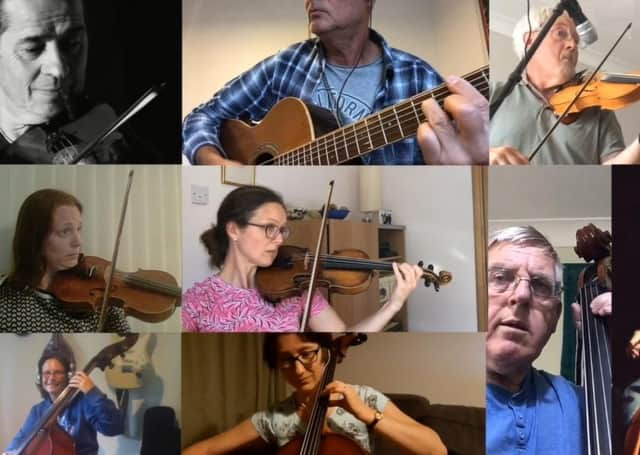 Linlithgow String Orchestra, performing together online for their recent online project 'Bring Me Sunshine' which premiered on the Linlithgow Orchestra YouTube channel for international Make Music Day.
After the success of their recent Make Music Day 'Bring Me Sunshine' recording, featuring Gregor Borland, Linlithgow String Orchestra has launched an online 'Ode to Joy (O2J) project' to keep everyone playing during the remaining lockdown period and over the school summer holidays.
String players of all ages from across West Lothian and the surrounding areas are invited to record themselves playing along to backing tracks of Beethoven's 'Ode to Joy' to create a mass orchestral recording.
Sheet music and backing tracks are available to download at www.linlithgowstringorchestra.co.uk/o2j-project.
Recordings (audio and visual) and photos need to be submitted via the orchestra's website by 10pm on July 26.