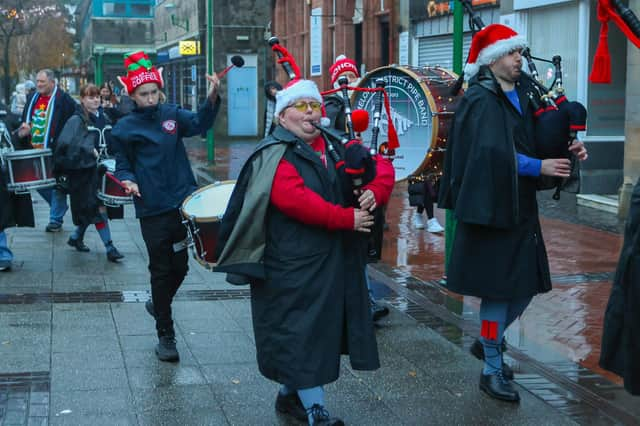 In Pictures: Grangemouth festive celebration lights up faces with smiles before Christmas
The Christmas lights were turned on with no ceremony this year but that did not stop Portonians flocking to Grangemouth town centre for some festive fun.
Published 21st Nov 2023, 15:13 GMT
Updated 21st Nov 2023, 15:26 GMT
The Festive Celebration event, organised by Grangemouth and Skinflats Community Council and friends, took place in the town centre and bandstand area in La Porte Precinct on Saturday afternoon.
The weather was cold and damp but entertainment provided by Sacred Heart Choir, Young Portonian Theatre Company, Project Theatre and Camelon Pipe Band warmed the hearts and souls of everyone who ventured out.
Local businesses – including Pacitti Jones and Kerrie's Coffee – opened their doors to visitors, served up treats and got into the festive spirit during the afternoon.