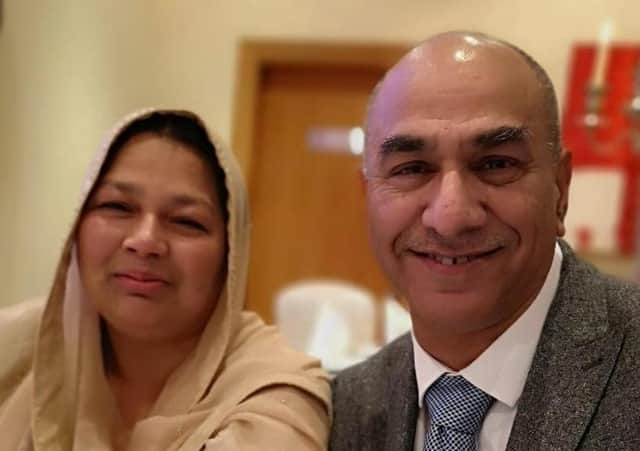 Shagufta Shamin and Ghulam Farid.
But this is surely their finest hour
While selfish hoarders clear supermarket shelves of goods they cannot possibly need and some cynical traders jack up prices to make a fast profit the Grangemouth pair have "gone the extra mile" to ensure local vulnerable people get what they need.
That means ensuring everyone gets fair shares, at a time when supermarkets are being swept bare by panic buyers, and it also means carrying out delivery runs for vulnerable people aged over 70.
They are striving to ensure everyone gets a reasonable supply of hand sanitisers, and in some cases are buying goods from other shops to make up temporary shortfalls.
The couple are in some cases even selling goods below the price they are paying themselves, and in a notoriously hard-working business are going flat out to meet soaring demand.
Their son Zain Farid says the business is going as far as Newcastle to secure supplies of basic items like toilet rolls, and regularly uses reliable cash and carry resources in Glasgow to bolster stocks at critical times.
"We are proud to be part of the community, and as a local service we are determined to do everything possible to help our local community in this situation", he said.
"We're starting at 5.30am to try and get stocks of bread and other items that can be difficult to obtain later, and we're even buying on things like E-bay where necessary".
Zain helps the business mainly at weekends and after work.
He says his parents strongly feel that during a period of real crisis they have an implicit duty to local people that extends beyond the normal logic of day to day trading.
That's particularly the case with the elderly and disabled people who risk being ignored and forgotten in the supermarket stampede.