Falkirk one of UK's best areas for broadband speed
Falkirk is leading the way when it comes to accessing full-fibre broadband, new figures reveal.
Wednesday, 20th January 2021, 12:38 pm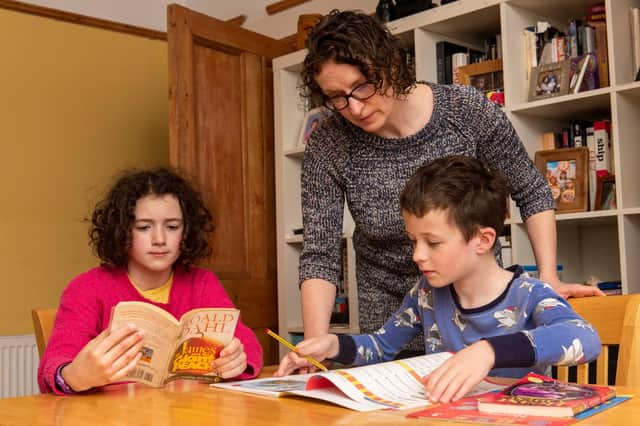 Broadband speeds for those who are working or schooling from home are better in Falkirk.
More than four in five houses are connected - making it one of only a few dozen constituencies across the UK to have come close to, or reached the Government's target of one gigabit per second broadband by 2025.
The figures come as more people face a further prolonged period working from home where good connectivtity is critical to being able to do their jobs.
Figures from the House of Commons library showed 82.9% of households in Falkirk could receive those speeds in September 2020.
But the coverage varied across the parliamentary constituency – from 98.4% of homes in Camelon West, to 47.2% in Carse and Grangemouth Old Town.
The average download speed was 95.2 Megabits per second – but this also varied between 117.9 Mbps in Camelon West, to 53.9 Mbps in Reddingmuirhead and Overton.
In the Linlithgow and East Falkirk constituenccy, the figure was much lower at just 67.3% of households able to access one gigabit per second speed.
Coverage varied from 97.8% of homes in Bowhouse, to none in two other areas.
The Public Accounts Committee said the Government's target of 85% was "unachievable" in a report.
Meg Hillier, chairman, said:"With the grim announcement that the country and economy will be locked down for months, the Government's promises on digital connectivity are more important than ever.
"But due to a litany of planning and implementation failures at DCMS, those promises are slipping further and further out of reach – even worse news for the 'rural excluded' who face years trying to recover with substandard internet connectivity."
Two constituencies in Edinburgh have almost 90% of residents capable of accessing gigabit broadband, while just 1% can do the same in Dundee East, Dundee West, and Ayr, Carrick and Cumnock.
A DCMS spokesman said: "Gigabit capable broadband is being rolled out rapidly – from one in ten households in 2019 to one in three households today.
"We expect that half of all households will have access to gigabit speeds by the end of this year."