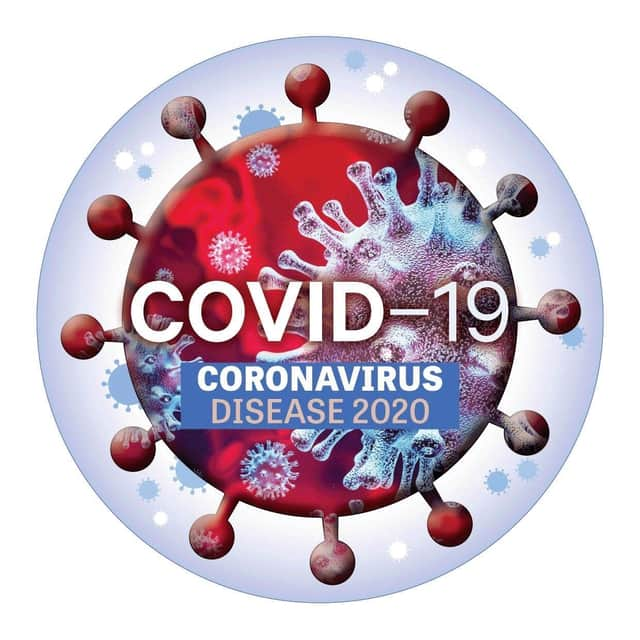 Elizabeth Lumsden's civil engineer son Kenneth (30) and his girlfriend Rose (29), a chef, were on an adventure holiday in Bolivia when the Coronavirus pandemic burst on to the international stage, and were among the last to hear the news.
They had been exploring the famous salt plains in one of the country's more remote regions.
"He never had a gap year while at university", said Elizabeth, "and the Edinburgh company he works for were good enough to let him have this year to travel".
Kenneth, left, pictured in the airport at Bolivia awaiting a flight to Chile.
She added; "Now I'm worried about the difficulties they are facing getting out of South America, and while they have managed to get a flight from Bolivia to Chile it's what may happen after that which is concerning".
Chile, in common with other Latin American countries, closed its borders to incoming non-residents on Monday, while Chilean citizens returning home face a fortnight in quarantine.
However today it was unclear whether as non-nationals Kenneth and Rose would face difficulties leaving the capital Santiago, and the timing of flights could be crucial to what happens next.
Elizabeth said: "When they get to Santiago there's an eight hour wait before they can catch a flight, which will have to be to Madrid - and I'm worried there could be problems in the meantime".
Flying the flag ... Kenneth and Rose pictured earlier this morning.
Madrid is at the centre of Spain's Coronavirus crisis, and not a destination they would have chosen, but it appears to offer them the best chance of evacuation to the UK - and home.
Meanwhile Avonbridge man Peter Johnston emailed the Falkirk Herald to say he and his wife are among a group of British citizens stranded in Peru.
As most of their fellow tourists are older people all are anxious to leave the country as soon as possible - but complain their receiving no assistance.
One of the party, in an email statement, said: "We are ok but our group is aged 50 to 80 plus and many who have chronic health issues are finding this experience stressful and detrimental to their health.
"From our point of view nothing is happening quickly.
"All we ask is our government show intent.
"There are approximately 330 UK citizens throughout Peru, and some single travellers, with no means to support themselves. "Why can't a plane be sent out on the proviso that everyone has to make arrangements to get to Lima in three days?"
A spokesperson for the Foreign and Commonwealth Office (FCO) told the Falkirk Herald: "The UK is engaging with a number of international partners and commercial airlines to see how we can help Britons still in Peru best return to the UK.
"We are working intensively to help all those who wish to leave and actively exploring what further flight options can be made available."
No flights are currently allowed to enter or leave Peru without government permission to land.
FCO advice to British nationals in Peru is to find secure accommodation for the confirmed State of Emergency period of 15 days, but it says it is working to assist all those who tell them they still wish to leave Peru.
The British Embassy in Lima is providing support to British nationals in Peru and is using its social media channels to provide real time updates.
British people can contact consular services for help and advice 24/7 via the British Embassy in Peru via [email protected]
They can also call the Foreign and Commonwealth Office 24 hour number on +44 2070081500 and select the option for consular assistance.