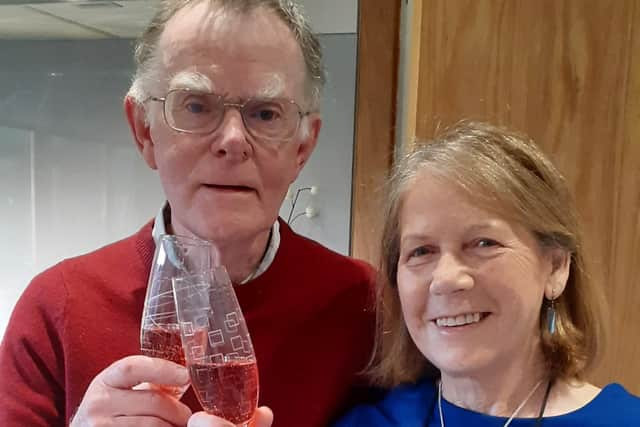 David and Christine Irvine enjoy a glass of champagne.
The couple, both in their mid-70s, calculated that they have walked more than 874 miles, by walking to Uphall to pick up the papers from their Well Park home every day. If the weather was kind they continued on a longer route home.
On Easter Sunday they completed the incredible distance, and celebrated with a bottle of Taittinger champagne.
The fit couple's exercise before lockdown was a swim at Broxburn Swimming Pool early every morning.
A collage pic of the couple on their last walk to complete the distance.