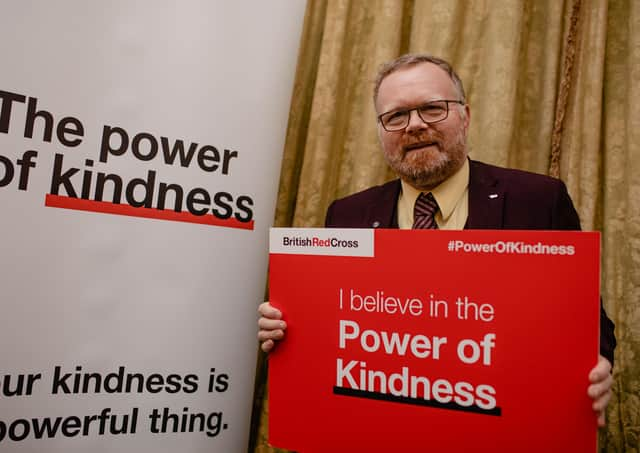 Politicians were asked to pledge to become members of a cross-party Kindness Champions network - with the aim of demonstrating and spreading kindness in the UK and abroad.
Mr Day (pictured) said: "There are now more people in the world who have been forced to leave their homes because of hunger, conflict and persecution than the entire population of the UK combined.
"Moreover, the current climate crisis means that people who are already vulnerable are more at risk than ever from the impact of extreme weather conditions causing flooding, heatwaves, landslides and forest fires – such as those we've seen in the recent tragic events in Australia.
"As we mark the 150th anniversary of the Red Cross, I wish the organisation continued success in its vision to create kinder, more resilient and more connected communities and ensure people's basic needs are met wherever they are, enabling us all in society to live safer, happier and healthier lives."