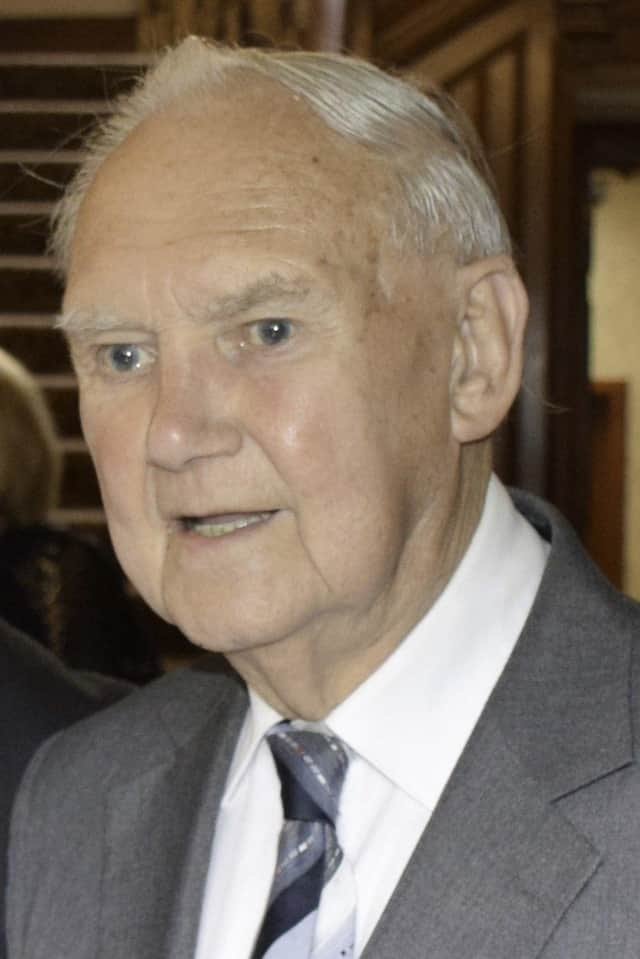 Rev. John McCallum.
Born and brought up in the Dennistoun area of Glasgow, he trained as a draughtsman, working at Weirs of Cathcart before deciding to train for the ministry.
He studied at Glasgow University while serving as assistant minister at Renfrew Old Parish Church.
In 1962 he, his wife Margaret and family moved to Falkirk after he was offered the vacancy at Irving Church, part of Camelon Parish Church since its amalgamation with the nearby St John's Parish. He retired from Irving Church in 1998 but continued to work locally, acting as a locum at a number of churches in the area.
He was a popular figure, well-liked in Camelon High School, Rossvail School and in Dawson Park, then its replacement Carrongrange, where he served as chaplain and was a regular visitor.
He also served for many years as a chaplain to the then Falkirk Royal Infirmary, taking regular Sunday services, and to Windsor Hospital.
Other work included helping to run the annual Christian Aid Week in the Falkirk area and as a volunteer with the Samaritans.
He died on Monday at the end of a month-long hospital stay when he was treated for a chest infection, pneumonia and kidney problems.
He is survived by his wife, children Duncan, Kenneth, Gordon and Fiona, eight grandchildren and nine great grandchildren.