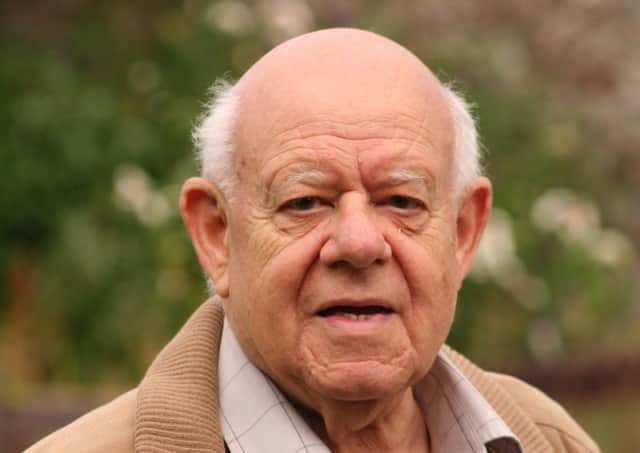 Dr Victor Borg-Grech
Born in Birkirkara, Malta on February 9, 1934, Dr Borg-Grech was the son of Anthony Borg-Grech MD and Helen Pace.
During World War Two he moved to Gozo due to heavy bombings on the mainland and returned to Malta after the war.
He completed his medical degree at the University of Malta in 1958, before later continuing his studies with a diploma in tropical public health at the University of London in 1966 and a diploma in tuberculosis and chest diseases at the University of Wales in 1971.
He spent a year working as a senior house officer at Ingham Infirmary, South Shields in 1959 and it was there he met his wife Karen Nothern, a nurse.
He went on to complete a period as a trainee GP in Dalkeith from 1960 to 1961.
Karen and Dr Borg-Grech were married in 1961 and moved to Zambia.
They had two sons, Paul (55) and John (53) before separating in 1968.
While working in Zambia as a senior medical officer, Dr Borg-Grech was influential in introducing the smallpox vaccine into the country.
He remained in the African country until 1970, and it was while he was out there he met his second wife, Penelope Anne Clinton.
The couple married in July 1971 and that same year he moved to Avonbridge and built a bungalow in the village.
He would live there until November 2018 when he moved out due to ill health.
Penny and Dr Borg-Grech had a son, the late Flinn, and sadly Penny died in April 2013.
On July 30, 1984, the GP was one of the first on the scene at the Polmont Rail disaster and was photographed on the back page of the Daily Record the following day.
He worked as a GP in the Falkirk area from 1971 to 2002, serving the communities of Avonbridge, Slamannan, Standburn and Brightons.
And when he retired due to ill health in 2002, he was presented with an inscribed 18 carat gold watch from the local community to commemorate his service.
After moving out of his Avonbridge home, Victor moved in with John and his partner Lindsay in Larbert.
He spent three weeks in a care home at the end of his life before suffering a seizure and being admitted to hospital, where he died three weeks later on May 1.
Victor suffered from dementia and epileptic fits for the last five years of his life.
His funeral, which takes place next Thursday, May 14, will be a small close family affair due to the current pandemic restrictions, however for 
anyone who wishes to pay their respects the hearse will pass through Avonbridge at around 9.20am and Standburn at approximately 9.30am, before travelling via Meadowbank Health Centre in Brightons, on the journey to his final resting place at Muiravonside Cemetery.