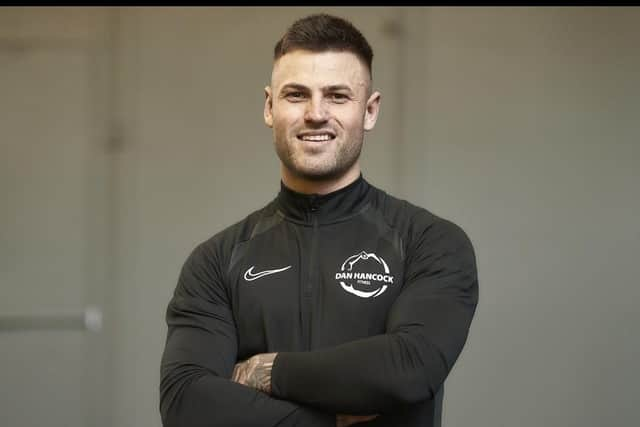 Gym owner Dan Hancock has been streaming live PE lessons to pupils and their families via Facebook
Dan Hancock actually had the idea for the online classes for youngsters a day before his fellow fitness instructor Mr Wicks.
Dan, who runs DH Fitness Studio in Stirling, said: "I just had a bit of a lightbulb moment, thinking about what I could potentially offer people during this time. A lot of our trainers do a bit of live streaming and I just came up with this idea.
"I was thinking about the parents and the children. The most important thing was giving them something they could join in with their children or something that could give them a break for an hour.
"Everything I do now is online since I have had to close my gym. The thing is, it is making us all more creative and bringing out some good ideas from people."
Joe Wicks might have the English schoolchildren's attention but Dan is definitely the first choice for youngsters and parents north of the border.
He said: "My hope would be to get everyone involved in the live sessions, kids or not. I had a couple in their 70s take part on one of the days."
Dan says people have been watching his sessions, which take place from 9am on Mondays, Wednesdays and Fridays, from all over Scotland, as well as England, Spain, Switzerland and even as far away as Canada.
While the sessions are live on Facebook they are also uploaded afterwards onto YouTube so they can be accessible to anyone.
If Dan's fitness classes are a bit too much of strain for you then Polmont's Zen2Yoga is running a number of free Facebook sessions throughout the week – noon to 12.30pm on Tuesdays, 9.30am to 10.30am on Wednesdays, noon to 12.30pm on Thursdays and 9.45am to 10.45am on Sundays.