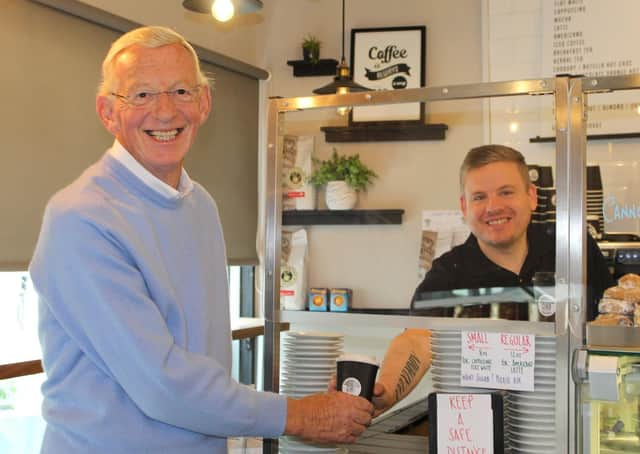 Robert Graham Snr and Marco at coffee shop Ciao in Bridge of Allan.
Local coffee shops, family run restaurants and local pubs need their customers now more than ever, so Graham's is encouraging people to nominate their favourite business owner, barista or a star employee who 'mocha' difference to their local dining or takeout experience.
Graham's The Family Dairy chairman Robert Graham Snr said: "I really admire all those business owners and employees who like us, had to diversify their business model at pace."
To have a chance of being crowned Graham's Milk Ambassador, share a latte art or another creative milky inspired image or video across social channels using #MyGrahamsMoment, as well as contacting [email protected] outlining in 50 words or less why you or your nominee should be the Graham's Milk Ambassador.
For more information about the Milk Ambassaor competition, visit here.