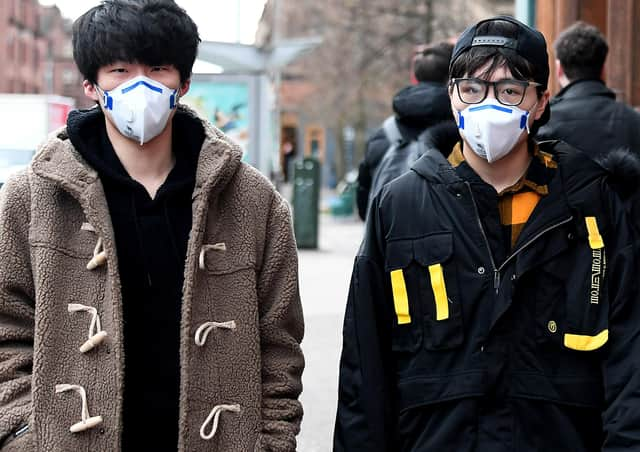 Oriental students in Glasgow - who are said to be snapping up surgical masks, although for several years they have been a common sight as Chinese and other students seek to protect themselves against the city's vehicle pollution.
The BBC reports that the victim was an 80-year-old woman from China's Hubei province, according to French Health Minister Agnès Buzyn.
The woman arrived in France on January 16th and was placed in quarantine in hospital nine days later.
Only three deaths had previously been reported outside mainland China - in Hong Kong, the Philippines and Japan.