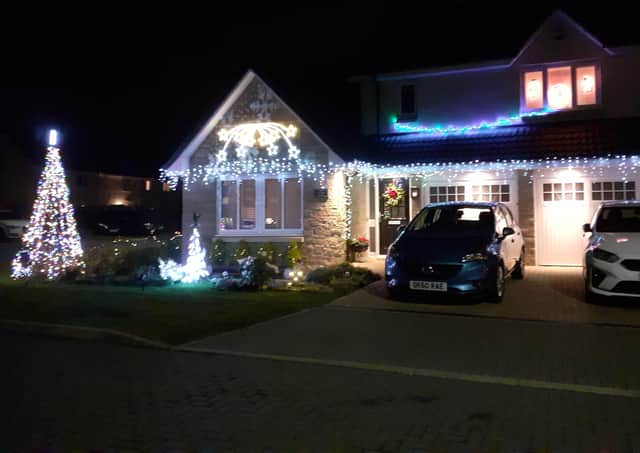 Just one of the many homes with Christmas lights in Kirkliston.
'Christmas in Kirkliston' held a Christmas lights competition and asked locals to light up their homes.
Lisa Mackay from the group said: "Our Christmas lights switch-on event, like everywhere else, had to be cancelled. We instead came up with a few events to mark the occasion.
"The response was amazing and we had hundreds of families out walking our light routes on our 'virtual' switch-on night. We also some outstanding winners of our competition.
Christmas lights in Kirkliston.
"The number of lights in the village continued to grow with everyone spurred on, with whole streets and estates now lit up.
"We have also received a lot of enquiries from people outwith the village on how to find the routes, who have heard about the lights and came to visit for a look.
"We wanted to thank everyone for taking part and creating a little bit of magic in Kirkliston this year."
Christmas lights in Kirkliston.