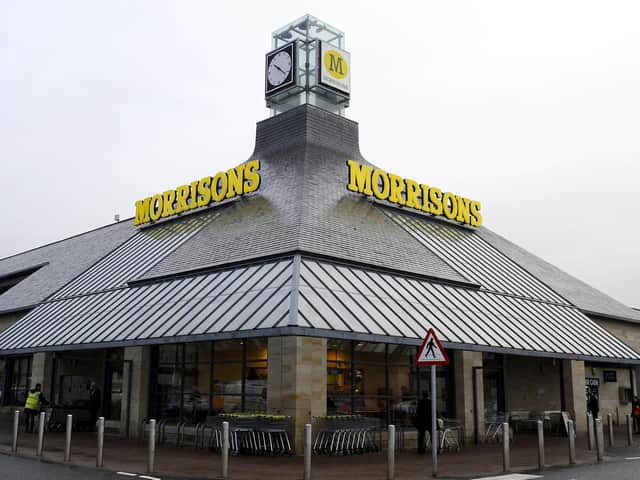 Falkirk's Morrisons branch in Hope Street (Pic by Michael Gillen)
The new safety measures - welcomed by shopworkers trade union Usdaw - are designed to protect Morrisons checkout operators at branches throughout the UK as the global pandemic, which has infected over 300,000 people worldwide, continues to wreak havoc.
Paddy Lillis, Usdaw general secretary, said: "We have increasing concerns about the safety and welfare of staff in stores. The scenes in stores over the weekend and behaviour of some customers mean that supermarkets need to go further to protect the health, safety and welfare of shopworkers.
"We are calling on retailers to continue to improve their stores and procedures to help protect staff. We also call on customers to stay calm, respect shopworkers and practice the necessary hygiene measures to help limit the spread of the virus. We all have to work together to get through this crisis."
Usdaw, which is working with other supermarket retailers to ensure they meet their duty of care to staff, is calling on retailers to: limit the number of customers in store at any one time; increase security presence; reiterate to staff not to put their own safety at risk in the event of abusive customers or shoplifters; provide perspex shields around checkouts; ensure staff are able to perform necessary hygiene procedures; clearly tell customers they should shop alone if possible and only buy what they need; enforce essential workers' and vulnerable people's shopping hours.
And Usdaw is urging customers to please help retail workers by treating shopworkers with courtesy and respect, washing their hands first, only buying what they need, maintaining physical distance, paying with contactless if possible, respecting 'golden' shopping hours for essential workers and vulnerable people, shopping alone if possible.