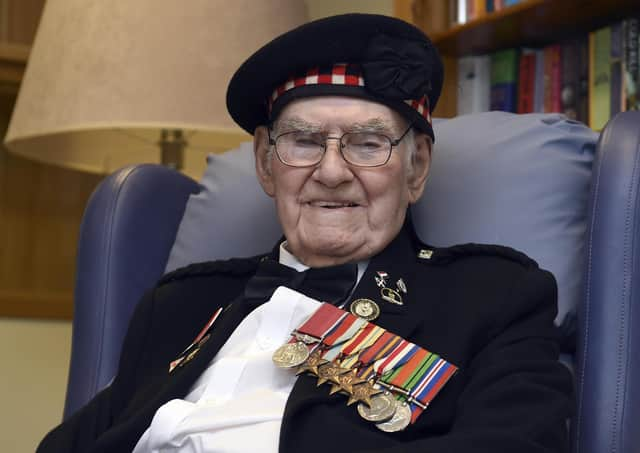 Tom Gilzean, who passed away in November last year.
Tom, a Second World War veteran who served in the Royal Engineers, raised more than a million pounds for sick children, and was a frequent sight - resplendent in tartan trousers - in Edinburgh's Princes Street.
His son Douglas told the BBC that when his health deteriorated Tom was anxious to ensure he could receive the promised MBE, but sadly died before it could be arranged.
He knew that gaining the honour would raise the profile of the charities he had worked so hard to support, and gain them still more funds.
Now Douglas is to collect the award at a ceremony in the capital on Wednesday, when it will be presented by Lord Lieutenant Frank Ross.