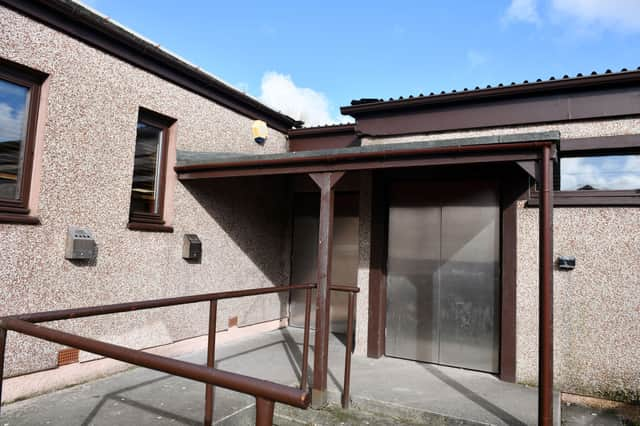 01-03-2020. Picture Michael Gillen. CAMELON. Nailer Road. Camelon Labour Club changing name to Camelon Social Club follow their AGM on Saturday.
From now on what had been known to generations of Labour Party supporters as the Camelon Labour Social Club is now simply the Camelon Social Club - and the overt political link with the past has been severed.
It's understood the decision reflects changing times, and the fact that people of all political persuasions and none use the club, whereas once it was frequently seen as something akin to the headquarters of the Labour movement in Falkirk.
All the major Scottish Labour figures of the day met there to discuss issues of national importance, and the words "Camelon Labour Club" figure prominently in a plethora of news stories from years past.
Iain Gray is one of many senior Labour figures to have visited the Club over the years. Here he was launching his manifesto for elderly people during the 2011 Scottish Election.
More recently the club, while continuing to thrive, is said to have simply lost its once very specific affinity.
Some are understood to have been dismayed that during Jeremy Corbyn's visit to Falkirk's Alexander Dennis bus company base last year there was no token visit from the UK Labour leader to acknowledge the club's impressive Labour heritage.
Meanwhile a major change to the country's licensing laws has in recent years changed the way registered social clubs operate out of all recognition.
Whereas once Scotland's many clubs operated on a semi-informal basis they now run as mainstream licensed trade entertainment venues, and are in direct competition with the regular licensed trade.
The Camelon club is understood to have very healthy budget resources, and ambitious plans for developing a reputation for being able to attract the sort of acts said to guarantee popularity and further revenue.
The Falkirk Herald spoke to club treasurer Dennis Goldie, who has been associated with the club for more than 40 years, and he reflected that the name change simply reflected changes in the way the club is used.
However equally he said it would remain a vibrant resource at the heart of its community - one with a successful future to look forward to.
He added that the vote to amend the name had been taken with mixed feelings, but had been done in the spirit of "a toast to the past - and another toast to the future".