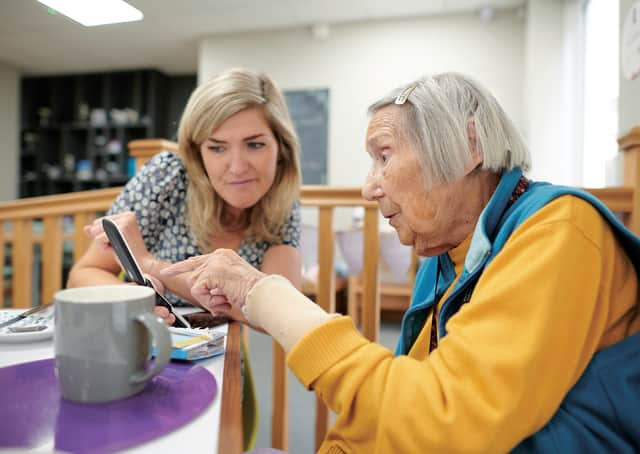 Virtual centre....was already on the radar for Alzheimer Scotland but the coronavirus accelerated its development.
The first of its kind in the UK, the centre will bring all of the charity's resources and expertise online, making them permanently accessible to people living with dementia, their families and carers.
Currently under construction, Scots are being asked to back the rest of the build by buying a virtual brick to help raise the vital funds required for the completion of the digital centre.
A digital alternative to the charity's current bricks and mortar Dementia Resource Centres, the online hub will support those who may be unable to travel, either due to distance, mobility or the ongoing Covid-19 pandemic.
While this project has been on the radar for many months, Alzheimer Scotland deliberately accelerated its development due to coronavirus.
Henry Simmons, the charity's chief executive, said: "The pandemic has had an extreme impact on people living with dementia, as well as carers and loved ones, and we have reacted quickly to find new ways of supporting people.
"It is clear there is an urgent need for a digital resource.
"Our Virtual Resource Centre is a pivotal step forward in making our support accessible to a broader section of the population, while future-proofing our services."
The online centre will boast a live chat function, as well as a well-being room offering exercise classes. Visitors will also be able to enjoy games, storytelling, puzzles and a virtual garden.