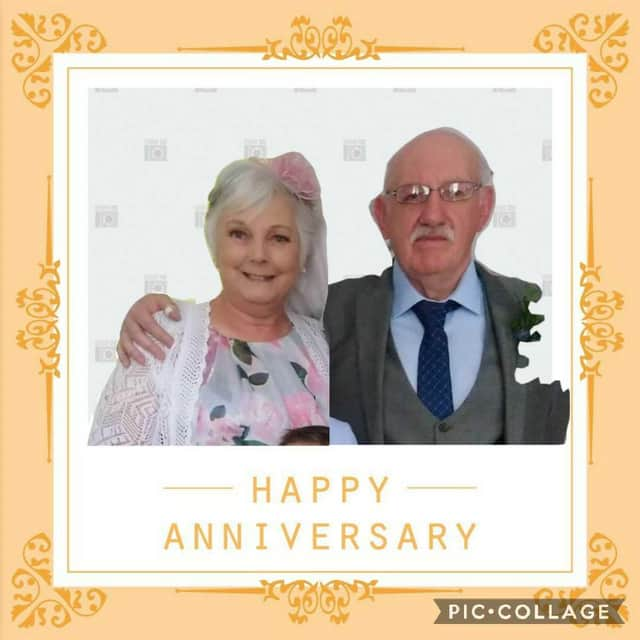 Golden couple Allan (71) & Elizabeth "Betty" Nisbet née Bernard (71) from Bo'ness.
The couple were married on February 27, 1971 at Bo'ness Registery Office, with their reception at Viewforth Hotel Bo'ness.
They first met in 1968 when they were both aged 19 after being introduced by Betty's older brother Keith at the Bo'ness United Social Club. At the time Allan was the time keeper at Kinneil Colliery but Betty wasn't employed due to recovering from a long period of ill health. The couple went on to have a daughter Fiona (49) and son David (48). They have two grandsons Kyle (14) and Elliot (9).
The couple also have two step granddaughters Mica (17) and Lexie (14).
Allan & Elizabeth pictured on their wedding day 50 years ago.
Unfortunately, due to the current Covid restrictions, celebrations will be put on hold until its safe to do so, which all the family look forward to.