Blowing away the cobwebs in Callendar Wood
If you go down to Callendar Wood today you might be surprised by the unique urban woodland environment on your doorstep.
Friday, 14th February 2020, 10:13 am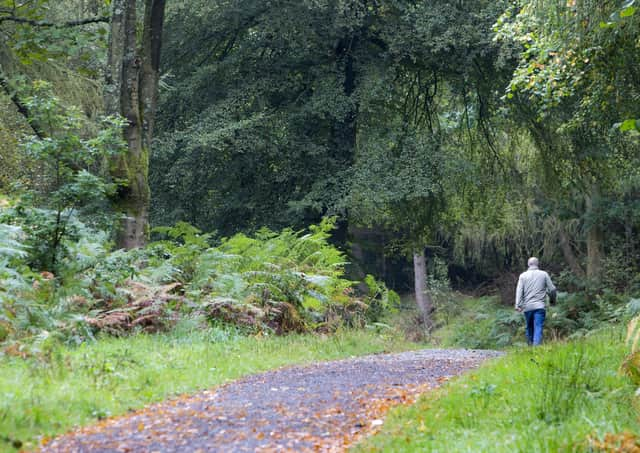 That's the message from Forestry and Land Scotland (FLS), which reckons this is the perfect time to discover the "fantastic" health benefits to be gained from exploring Falkirk's green spaces.
Close to hand and easily accessible for local residents Callendar Wood is said to offer an abundance of woodland activities that can be enjoyed by people of all ages.
With panoramic views, historic pathways, majestic old oak trees and tree-lined avenues, the wood is part of the parkland surrounding Callendar House.
There are two walking trails to choose from, both suitable for everyone, "offering a welcome break from the hustle and bustle of everyday life".
Recent studies are said to have shown that woodland exercise can boost social, physical and mental wellbeing.
With anxiety and depression estimated to cost the UK economy between £70-100 million a year, spending two hours a week in woodland is claimed to be a low cost and highly effective strategy for maintaining good mental health.
Gordon Harper, Community Ranger at Callendar Woods said: "The end of winter and onset of spring provides a great opportunity to get out and about to explore your local urban woodlands.
"You can not only spend quality time together as a family but also boost your mental and physical health and wellbeing just from being outside in the natural environment.
"There are so many woodland sites just waiting to be explored. In a busy, fast-paced world, they really do offer a much-need break from everyday life."