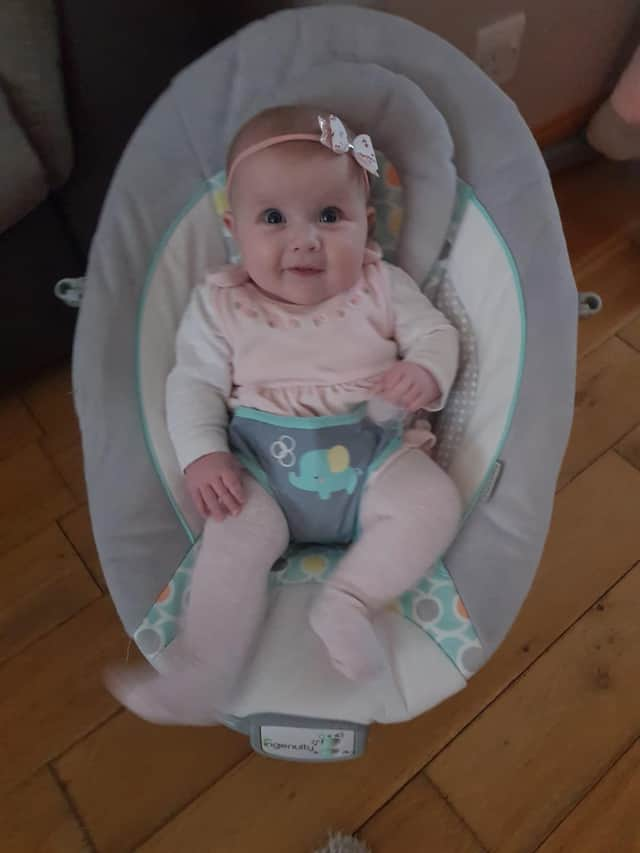 Avianna Lennon Falkirk Herald, Baby of the Week
THE PARENTS: Mum Melissa Lennon (32) is a customer experience leader at Webhelp, while dad Thomas Lennon (34) is a CNC operator at Progress Rail. They live in Stenhousemuir.
THE PREGNANCY: Mum had a relatively good pregnancy, but had bad heartburn.
THE BIRTH: Mum was induced at 40 weeks after a growth scan showed the baby was a bit bigger than what they would have liked. She spent 23 hours in labour and then Avianna was born by emergency c-section.
THE NAME: Mum and dad chose her name as it was unusual and pretty. Her middle names are Edith after her gran, and Mary after a great aunt and her great gran.
THE BABY: Avianna is a bright, happy and content girl who loves to laugh and smile.
THE GRANDPARENTS: Alan and Edith Docherty and Thomas and Caroline Lennon.
THANKS: Mum and dad would like to say a massive thank you to all the staff at Forth Valley Hospital for the support and care given before, during and after birth.