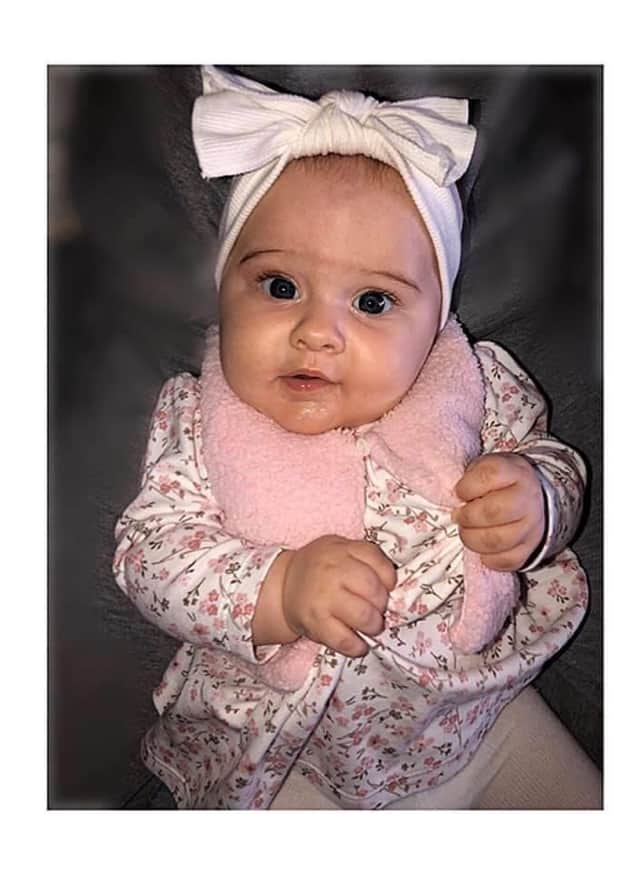 Zara McNicol-Eccles
THE DETAILS: Zara Louise McNicol-Eccles was born on January 30, 2020, at Forth Valley Royal Hospital at 3.48pm, weighing 5lbs 5oz.
THE PARENTS: Mum Samantha Louise McNicol (18) and dad Dylon Eccles (22) from Larbert.
THE PREGNANCY: Mum said the pregnancy was good until the end of the second trimester and the birth was difficult.
THE NAME: Mum and dad had Zara's name picked from day one. They just fell in love and the moment she was born it just made her name more special.
THE BABY: Zara is a diva, full of smiles and attitude and likes everyone to know when she's around.
THE GRANDPARENTS: Granny Collette Tait, grandad Drew Tait and granny Michelle Eccles.
THANKS: Samantha would like to thank her mum, Collette Tait, for everything she's done for her and Zara throughout every moment.
She said: "You're a real life angel and I want you to know how special you are to me and Zara.
"You've helped me become the woman I am today and I can't thank you enough.
"You've helped me become the mum I've always wanted to be and that's because I looked up to you as a little girl and wanted to be you one day.
"My day's now come and it's all thanks to you, mummy's do make dreams come true."