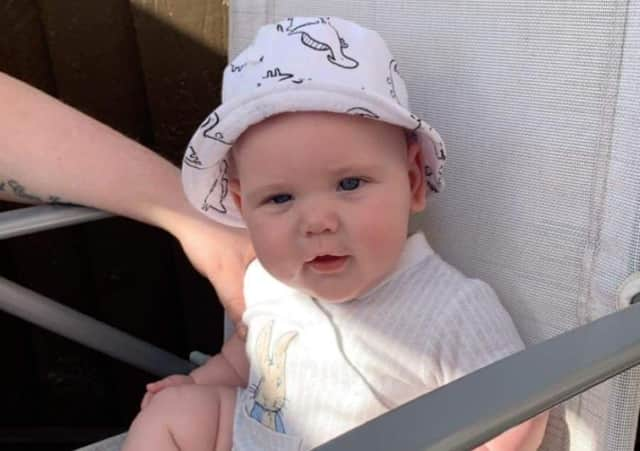 Austinn Simmonds
THE DETAILS: Austinn Alexander Colin Simmonds was born on January 19, 2020 at Forth Valley Royal Hospital at 9.49am, weighing 8lb 5oz.
THE PARENTS: Dad Martin Alexander Simmonds (30) is a sales assistant for McColls, while mum Nadine Simmonds (26) is a support worker for C-Change. The family live in Hallglen.
THE PREGNACY: Mum Nadine said Austinn is their "little miracle" as she has polycystic ovary syndrome, which makes it difficult to conceive naturally. She said the pregnancy was okay although she ended up with gallstones, SPD and gestational diabetes resulting in extra scans and check ups.
THE BIRTH: Mum was induced the day before at 38 weeks.
THE NAME: Austinn is the name of the couple's favourite rapper, Post Malone and it just sounded different. His middle name Alexander is Martin's birth name and Colin is after Nadine's grandad and dad.
THE BABY: Austinn has grown into himself now. He is a very smiley, giggly and cuddly little boy. He loves wathcing his dog Zac and his dad play games on the X-box.
THE PROUD GRANDPARENTS: Nanny Emma, Gramps Pual, Grandad Stanley, Nana Shirley, Great Nana Theresa and Great Grandad Colin. He also has a very doting Auntie Aimee.
THANKS: The couple would like to thank the hospital staff, their families and friends. Nadine said: "It's been a hard time for family especially due to lockdown and not being able to see or hold Austinn much, but he loves you all."