Baby of the week: Grangemouth tot Owen Wighton
The latest bundle of joy to feature in our column
Friday, 24th July 2020, 1:56 pm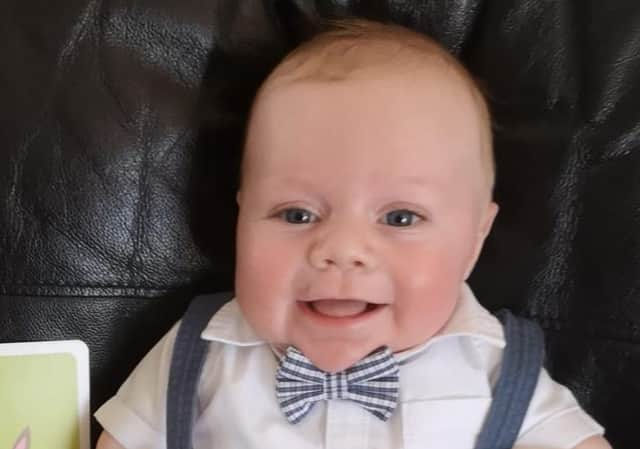 Owen Wighton
THE DETAILS: Owen Wighton was born on January 14, 2020, at Forth Valley Royal Hospital at 1.19pm, weighing 8lbs 1oz.

THE PARENTS: Mum Heather Young (29) is a hotel receptionist while dad Alan Wighton (31) is a warehouse operative. They live in Grangemouth.

THE PREGNANCY: Mum said the morning sickness at the beginning got better as the months went on.

THE BIRTH: A quick labour then an emergency c-section.

THE NAME: Mum and dad flipped a coin between Owen and Lucas.

THE BABY: Owen is a perfect baby, sleeping all night. Mum said they have been so lucky with him.

THE GRANDPARENTS: Michelle Duncan, Robert and Claire Young and Jamie and Mary Wighton.

THANKS: Heather said they would like to thank mum Michelle for all her help with him.