Baby of the week: Grangemouth tot Ella-Grace Rimington
The latest little one to feature in our column
Thursday, 4th June 2020, 4:45 pm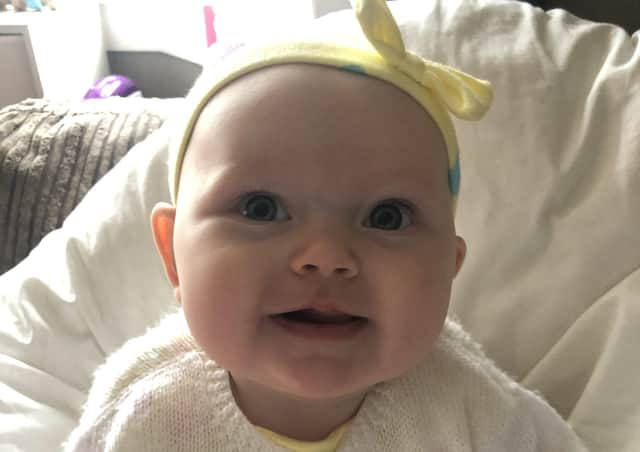 Ella-Grace Rimington
THE DETAILS: Ella -Grace Aniyah Alexandra Rimington was born on November 27, 2019 at Forth Valley Royal Hospital at 11.30am, weighing 7lb 3oz.
THE FAMILY: Mum Nicola Strathearn (27) is a retail assistant, while dad Connor Rimington (24) is a landscaper. Ella-Grace has a big sister called Arianna. The family live in Grangemouth.
THE PREGNANCY: Mum had terrible morning sickness until Ella-Grace was born.
THE BIRTH: She was born via c-section.
THE NAME: Mum and dad both like Ella and Grace and decided to them together to use both the names they liked.
THE BABY: Ella-Grace is a very happy and smiley little girl. She loves her dog Rubble.
THE GRANDPARENTS: Nana and pappy - Frances and Iain Boyle. Gramps and Helen - Gordon and Helen Strathearn. Grandma and Grandad - Sarah and Andrew Rimington.
THANKS: Mum and dad would like to say a huge thank you to all the staff at Forth Valley Royal Hospital who were an incredible help before, during and after Ella-Grace's birth.