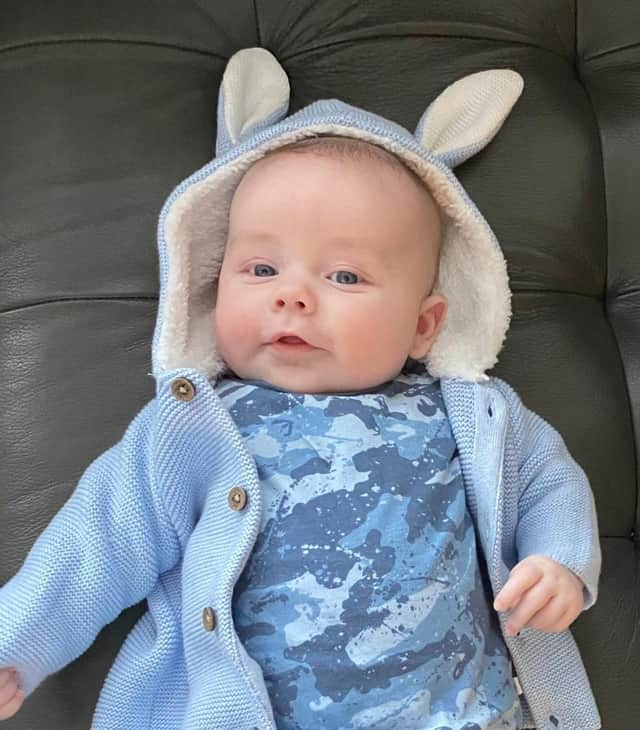 Logan Murphy
THE PARENTS: Mum Sarah Brown (35) is a dental therapist, while dad Scott Murphy (35) is a heating engineer. The family live in Falkirk.
THE PREGNANCY: The pregnancy was really straightforward. Mum had a little morning sickness early on but it was plain sailing after that.
THE BIRTH: The last growth scan showed the baby was getting bigger than the hospital would have liked so mum was booked in to be induced. After five days in hospital he was finally delivered by emergency c-section.
THE NAME: Mum and dad were undecided between Logan and other other name, but they felt when he arrived it suited him best. His middle name is in honour of his mum's late father Ian.
THE BABY: Logan is a cheeky little chappy who is always laughing and smiling. He loves cuddles from his mum and dad.
THE GRANDPARENTS: On dad's side Carol and Joe Murphy and on mum's side Ian and Jan Brown.
THANKS: The parents would like to say a huge thanks to all the staff at Forth Valley Royal for their help during and after the birth.