Baby of the week: Danny Jones
Your latest bundle of joy to feature in our column
Thursday, 1st October 2020, 4:45 pm
Updated
Friday, 2nd October 2020, 3:11 pm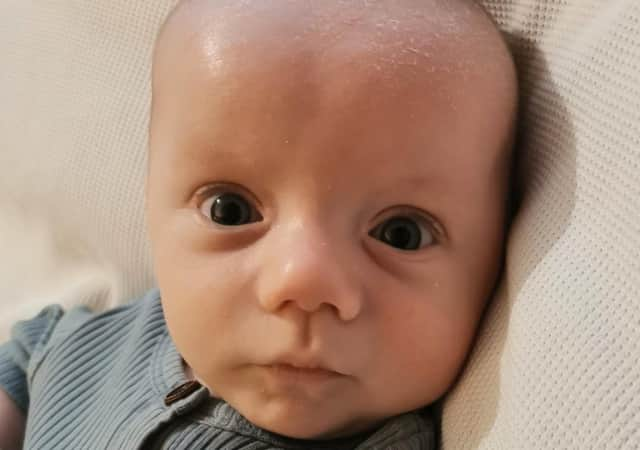 Danny Jones
THE FAMILY: Mum Fiona Ferguson (37) is a shop assistant from Grangemouth, while dad Gareth Jones (38) is a scaffolder from Lochore. Danny has four big brothers and one big sister - John (16), Holly (14), Caleb (11), Sam (9) and Charlie (7).
THE PREGNANCY: Mum says the pregnancy went great, apart from feeling sick in the first few weeks.
THE BIRTH: Mum went in on April 21 to be induced, feeling very nervous because of lockdown and having no one with her. But she said it was so relaxed. When she went into labour the next day,she went from 6cms to fully dilated in half an hour and with three pushes he was out.
THE NAME: They cchose Danny as it was one of those names they had heard that stuck with them.
THE BABY: Danny is a cheery wee guy, such a chilled baby and is sleeping all night.
THE GRANDPARENTS: He is the tenth grandchild of Sheena and Mark Morrell and the 11th grandchild of Annie and Cerdin Jones.
THANKS: A big thank you to the staff in the maternity ward at Forth Valley who were all amazing and especially my midwife Karen who delivered Danny as he was baby number 40 for her to qualify.