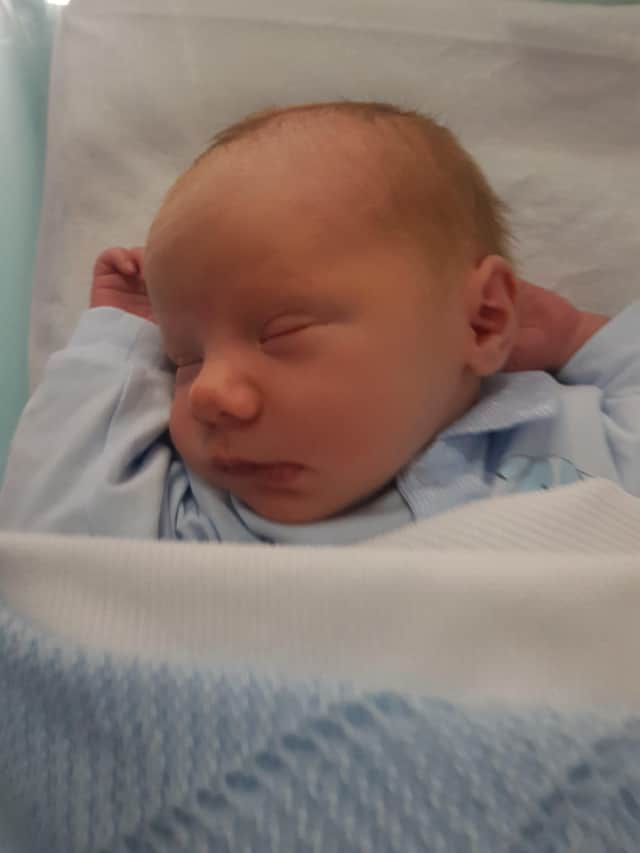 Kobyn Merrilees
THE DETAILS: Kobyn John Richard Graeme Merrilees was born on December 6, 2019 at Forth Valley Royal Hospital, weighing 7lbs 9oz.
THE FAMILY: Mum Lorraine Day is a stay at home mum and bus driver, while dad Graeme Merrilees is a mechanic. Kobyn has a big brother Maison who is seven. The family live in Camelon.
THE BIRTH: Kobyn stopped growing twice so after a scan mum was induced.
THE NAME: Mum and dad found it hard to pick a name. They like unusual names and found Kobyn a few days after he was born.
THE BABY: Kobyn is a good baby, he's settled, happy and smiley.
THE GRANDPARENTS: John and Ann Day and Liz and Richard Merrilees.
THANKS: Mum and dad would like to thank everyone at Forth Valley Royal Hospital for all their hard work. They'd like to give a special mention to big brother Maison who has been great. Well done.