Baby of the week: Bonnybridge lad Finley Alexander
Finley Brian Alexander was born on July 6, 2019 at Forth Valley Royal Hospital, weighing 7lbs 8oz.
Friday, 14th February 2020, 7:11 am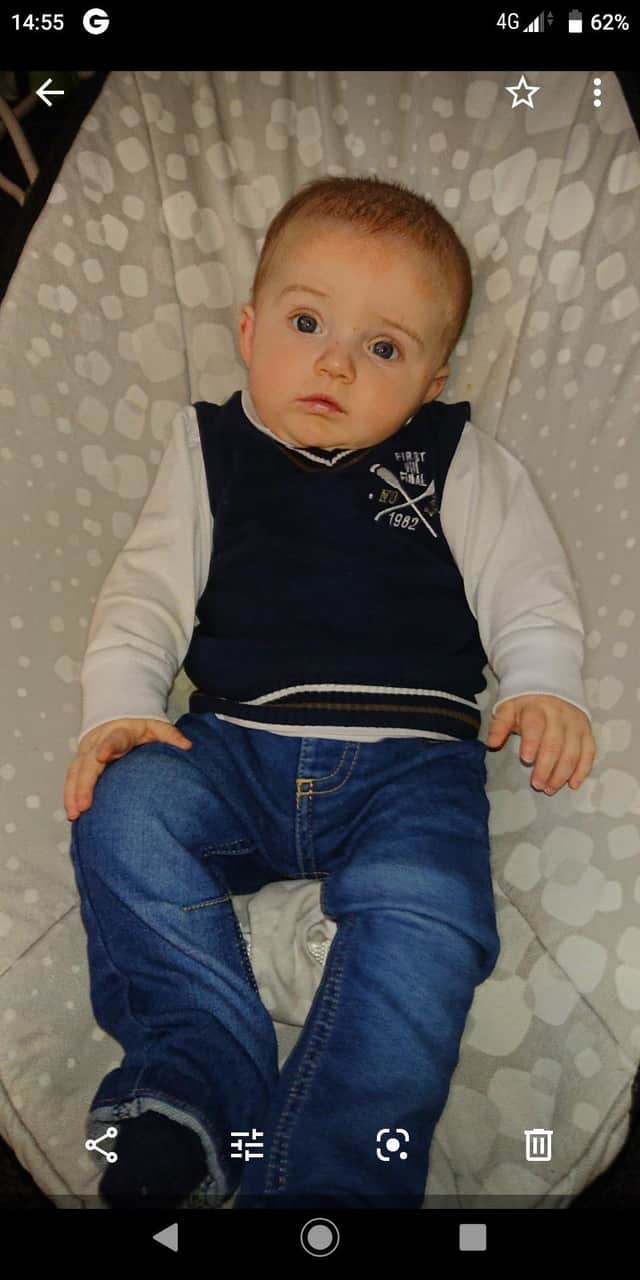 Finley Brian Alexander
THE PARENTS: Mum Gillian Whittingham (32), is a full time carer for her mum, while Ian Alexander (34), works in TJ Hughes. Finley has a big sister Mia (7). The family live in Bonnybridge.
THE BIRTH: Finley arrived early, having been due on July 19. Mum said the birth was quick.
THE NAME: Finley was a name Gillian has always liked. The family had three names to choose from, with Gillian and Mia both choosing Finley.
THE BABY: He is a great wee boy and is a very happy baby.
THE GRANDPARENTS: The proud grandparents are Jackie and the late Brian Whittingham, and Jim Alexander.
THANKS: Gillian would like to thank her mum Jackie and friend Lillias Love for all their help and support.