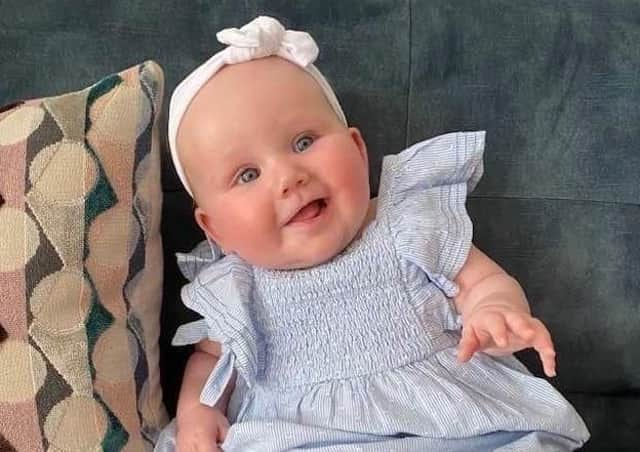 Hallie Buckie
THE DETAILS: Hallie Elizabeth Buckie was born on February 25, 2020, at Forth Valley Royal Hospital at 12.31pm, weighing 7lbs 15oz.
THE PARENTS: Mum Lisa Buckie (30) is a pharmacist, while dad Martyn Buckie (31) is a player and coach development manager with the SFA. The couple live in Bo'ness.
THE PREGNANCY: Mum says the pregnancy was mostly good. She didn't feel up nor down until near the end when she started to get some back and pelvic pain. Her biggest craving was roast dinners.
THE BIRTH: Mum said the labour was quite calm and relaxed and that Martyn and her mum were great birthing partners. After six hours of contractions Hallie was delivered by c-section.
THE NAME: Dad suggested Hallie quite early on in the pregnancy and they both loved it. Her middle name Elizabeth is after Lisa's mum.
THE BABY: Hallie is a really content, happy baby. She loves people watching and likes to giggle at silly noises her dad makes. Mum says she has been a dream from the minute she arrived.
THE GRANDPARENTS: Gordon and Elizabeth Ann Taylor and Graham and Lynn Buckie.
THANKS: The couple would like to thank Elizabeth Ann for being a great support at the birth and throughout the pregnancy. Also thanks to the Chestnut team and all the staff from Wards 7 and 8 at FVRH.