Baby of the week: Bainsford's Serena Franciosa
The latest little one to feature in our column
Friday, 17th July 2020, 4:30 pm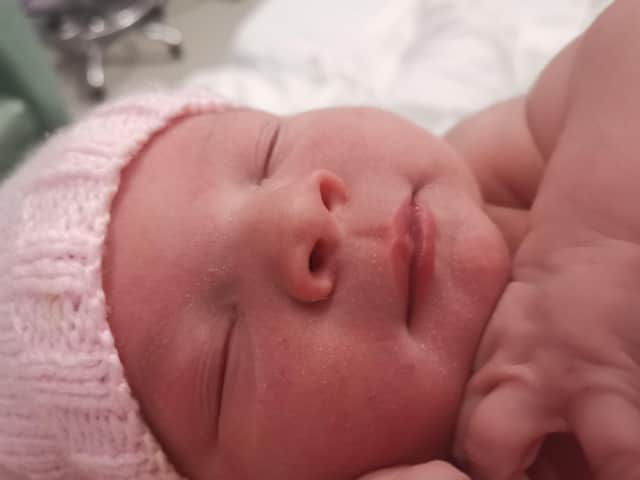 Serena Franciosa
THE DETAILS: Serena Adriana Franciosa was born on January 20, 2020 at Forth Valley Royal Hospital at 6.53pm, weighing 8lb 6oz.
THE FAMILY: Mum Elizabeth Beattie (31), is a civil servant, while dad Cristiano Franciosa (33) is also a civil servant. Serena has a big sister, Natalia who is five. She is an amazing big sister who is completely in love with her baby sister. The family live in Bainsford.
THE PREGNANCY: Mum said the pregnancy felt like it lasted forever, but since Serena has arrived it has become a distant memory.
THE BIRTH: Mum says the birth "couldn't have gone any better".
THE NAME: After many disagreements and late nights, mum and dad said they finally found a name they both loved. They both agreed it had a beautiful ring to it.
THE BABY: Serena is very alert, very loving and incredibly strong. She always has a smile on her face, especially when her big sister walks into the room.
THE GRANDPARENTS: Her grandmothers are Grace Beattie and Donna Barton and her Nonno (grandfather) is Luciano Franciosa.
THANKS: Mum and dad would like to thank their families for all their support, as well as the midwives at FVRH who were amazing.