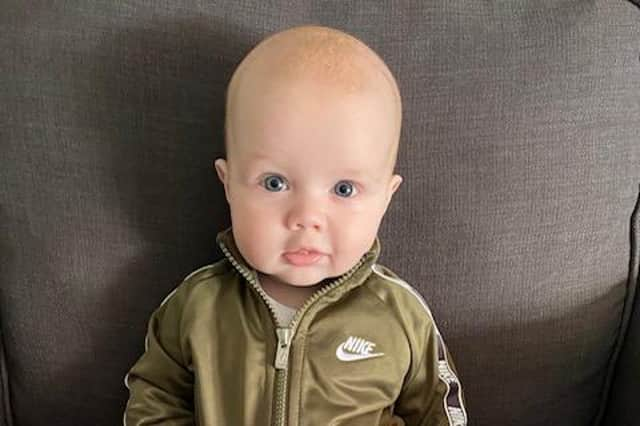 Ellis Perrow
Mum Sinead Hannah, 30, is a senior carer in a Larbert care home, while dad Craig Perrow, 27, works at Woodyard in Redding. Ellis lives with his mum in Bainsford.
Mum suffered from really bad sickness throughout the pregnancy. She went to be induced on July 4 as Ellis was overdue. He was born by emergency c-section on July 6.
The name Ellis was mainly mum's choice. They had two in mind, but very quickly decided they liked Ellis more than the other.
Ellis is a very happy and cheeky baby, who always has a smile on his face and likes to stick his tongue out. He enjoys lots of cuddles and playing with his toys. He is so much fun and loved so much.
His grandparents are Scott and Lizzie Hannah, and Andrew and Katie Perrow.
Mum would like to thank all the staff at Forth Valley Royal Hospital and to family for their support.