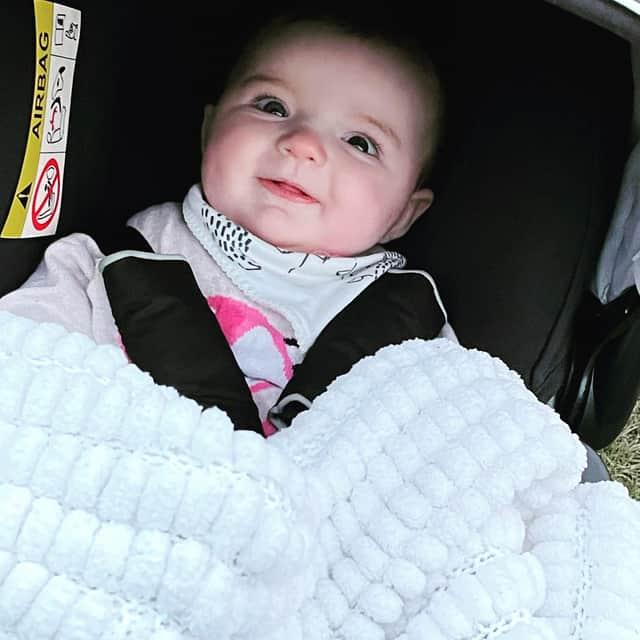 Ava Smith was born at Forth Valley Royal Hospital in May.
Mum Georgia Connor, 21, is a stay at home mum, while dad Bruce Smith, 26, is a pupil support officer. Ava has a big sister called Emilia, who is two. The family live in Tamfourhill.
Mum said the pregnancy was fun and enjoyable, but exhausting.
The birth was better than she thought it would be, but with Covid-19 restrictions dad had to wait outside until mum was checked.
Mum and dad both liked the name Ava. Her middle names are in memory of family members who have passed. Alison after Georgia's Auntie Alison and Irene after Bruce's grandmother.
Ava is cheeky, funny and sometimes shy.
Her grandparents are Bruce and Lorna Smith, from Grangemouth, and Kirstie Connor, from Cowdenbeath.
The couple would like to thank the grandparents for their support, particularly Bruce's mum and dad for babysitting on the day of the birth, as well as the staff at Forth Valley Royal Hospital for making everything so easy and stress free considering the circumstances at the time.