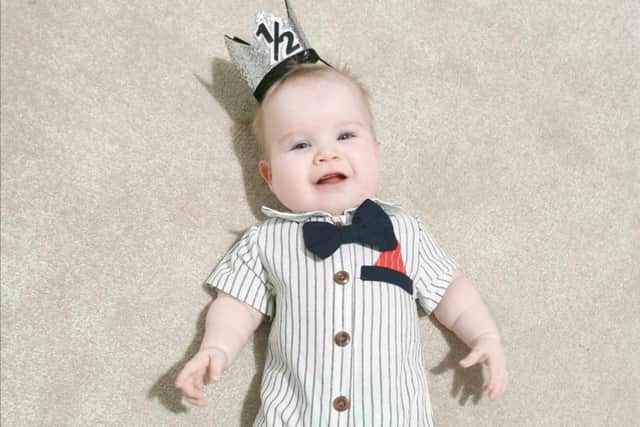 Solo Harkins
Mum Stephanie Harkins is a primary teacher, while dad Stuart Harkins is a lecturer with Forth Valley College. Solo's big sister Nevaeh is three.
Mum said she was very sick at the start of her pregnancy, while recovering from a knee reconstruction and moving house. She said the pregnancy felt quite long as we were in lockdown and it was tiring running around after a three-year-old.
She said the birth was very quick. She went to hospital five hours after the contractions started. The midwife filled up the poool for her to have a water birth, but Solo arrived within ten minutes of pushing, before the pool had filled up.
Mum is a huge Star Wars fan and her favourite character is Han Solo. She loves the name they chose as it is unique and really suits him.
Solo is the happiest baby. He is a night owl like his mummy.
His proud grandparents are Mona and David Macleay and Hazel and Bernard Harkins.
The couple would like to thank the grandparents for baby and dog sitting duties during the birth, their midwife and Nevaeh for being a very helpful big sister.