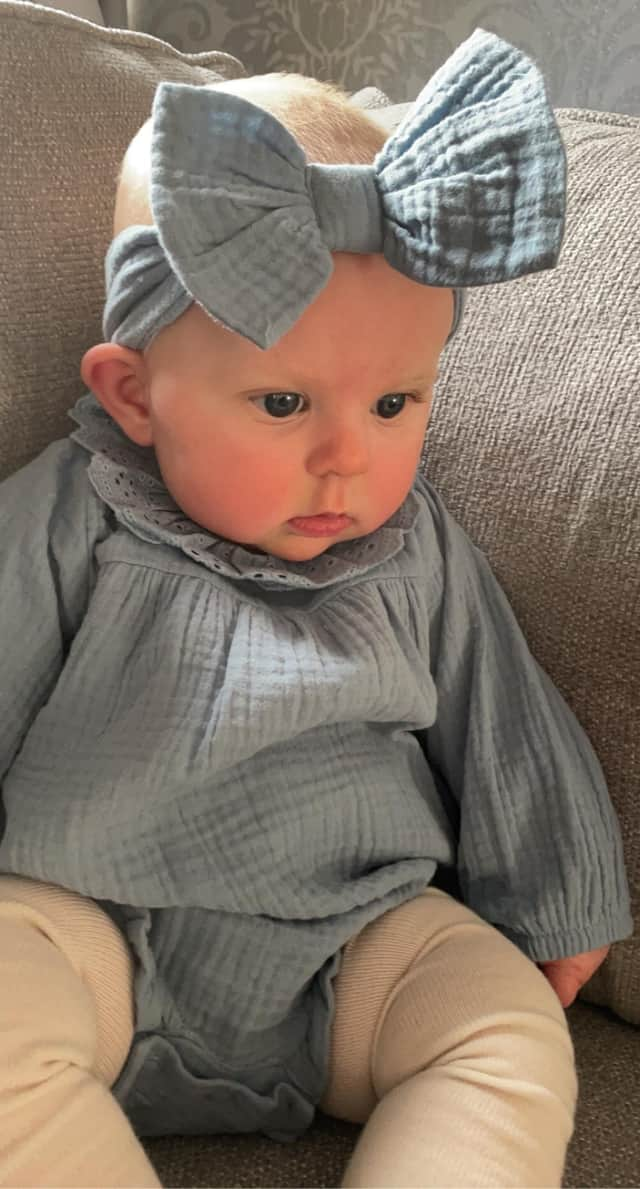 Hope Harrison
Mum Melissa Tocher is a pub manager, while dad Dean Harrison is a restaurant manager. They live in Carronshore.
Mum said the pregnancy was great until 28 weeks when there were concerns about Hope's growth, so she had to have regular scans. She was induced at 39 weeks and says: "The birth was amazing and really chilled out with amazing support."
Mum and dad didn't decide on her name for five days, but chose Hope as having gone through pregnancy in lockdown they always said that she was their hope and reason to remain positive.
Hope is a happy wee soul that sleeps and eats really well.
Her proud grandparents are nanny Fiona, papa Stewart, grandad Robert, gran Elaine and papa Charlie.
The couple would like to thank the maternity staff at Forth Valley for looking after them so well and their families for showering their girl with love.