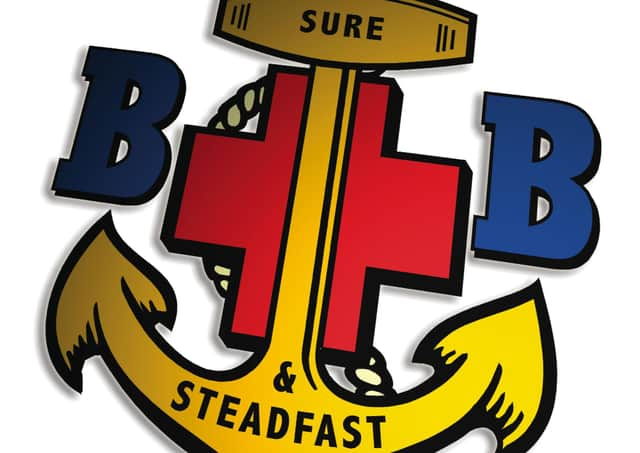 On his return from hospital after his encounter with Covid-19 our battalion president is anxious to express his thanks to not only the NHS staff who saw him through his hospital stay but also to all friends, family, BB colleagues, neighbours and church members who supported him and his family during these very worrying times. We wish him well in his recovery. With such support and recovery I was drawn to the words of what is regarded as being the BB Hymn: ''Will your anchor hold in the storms of life, when the clouds unfold their wings of strife? When the strong tides lift and the cables strain, will your anchor drift or firm remain? Will your anchor hold in the straits of fear, when the breakers roar and the reef is near? Towards the heavenly shore seen through the morning light!'' Yes, through faith and hope we have an anchor fastened to the rock Sure and Stedfast. Although our founder, William Alexander Smith, in 1883, could not have foreseen the trauma we now all face, his choice of the object too could not have been more apt. The promotion of habits of obedience (in following the instructions to stay at home); reverence (for all those who are so diligently caring for those in need); discipline (especially self discipline as we adapt to new routines in our day to day regimes) and all that tends towards true Christianity in our concern for all around us.
It is with sadness I note the passing of former chaplain for 2nd Falkirk (then of Irving Church), the Rev. Jack McCallum who was in post at the time of their captain, the late Jimmy Kirkwood, remembered by many for his own style of leadership which in every way always had the care and good of his boys at heart.
For those who are trying to lead boys through devotional outreach, there is material contained in the #BBatHOME previously mentioned. Also there are further activity packs for using and copying.