Passions: There's nothing better than a chance to study other people's bookshelves
Inquisitive souls – don't say nosy! – like to peek at what folk have on display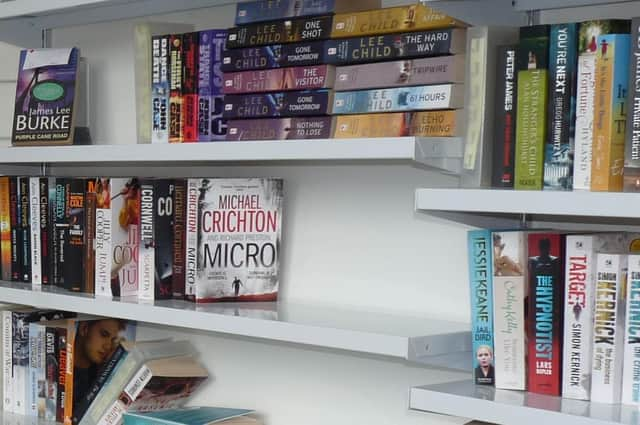 While the pandemic was a terrible time for us all, the small positive for inquisitive people like me, I draw the line at saying nosy, was that those online calls gave us an opportunity to "peep through the keyhole" at the homes of our friends and colleagues.
We were even treated to a look inside the abodes of more well-known people as they were interviewed on TV. And while some viewers might have been busy commenting on the artwork on their walls or the curtains, I was too busy trying to make out what they had on their bookshelves.
You see, I'm a self-confessed bookworm and the sight of a well-filled bookshelf is nothing short of a delight.
I was eventually converted to an e-reader for its benefits when travelling – more room for shoes if I've not got a suitcase crammed with books – but nothing pleases me more than to pick up a book and lose myself in the words as I turn real pages.
My ideal home would have one room designated as a library: imagine the joy of being able to curl up with a good book and know there are plenty more to choose from when it is finished.
The shelves lining the walls would have to be wooden and while there would be some order to the tomes, I draw the line at too much regimentation. Can you believe that some people have their books lined up by the colour of the spines and others have false books to make themselves look well read.
Not for me. I love to see bookshelves crammed with books which indicates someone is as avid a reader as I am. I'm happy to keep my books lined up by authors or subjects. I'm quite a collector of cookery books – I rarely make any of the recipes but I think it must impress the dinner guests and I just hope they don't leave disappointed.
But it's what to do when the bookshelves become too crowded that's the question.
A recent clear-out saw me find three books that I was probably ready to donate to the charity shop but the rest were all crammed back on the shelves.
However, it did make me realise what an eclectic choice of reading material I have accumulated over the years. There's everything from a bible given to my dad over 90 years ago to a history of Barbie dolls. My excuse for the latter is it belongs to my daughter and I'm holding on to it in the hope that one day it will be worth money – though likely not!
There's also a variety of encyclopedias which no-one appears to use now as we Google everything, but again, I can't throw them out.
Now if you'll excuse me, I must go. A good book beckons.