Humza Yousaf must restore credibily by getting Greens out of government - Stephen Kerr
When the SNP admitted the Scottish Greens into their Government, I said it was a national embarrassment to Scotland. The Greens are not a party of harmless environmentalists. They are a party of extremists. Their response after the unprovoked terrorist attacks by Hamas in Israel show why. ​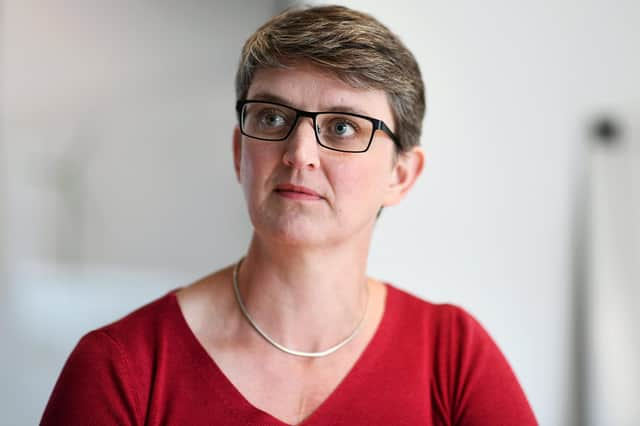 Good people condemned these attacks. They were disgusted by the scenes of innocent women being raped, murdered, and paraded around the streets. The thought of relatives, from babies to the elderly, being kidnapped and held hostage horrified them.
Green MSP, Maggie Chapman, had different ideas. She shared a post which read: "Don't let the Western media fool you into thinking it's terrorism, this is decolonisation." What a shocking statement!
Let us be clear, Chapman is defending the actions of Hamas, who have murdered and kidnapped hundreds of innocent Israeli citizens.
Worryingly, this is not the first time the Scottish Greens have showcased their extremism. In 2015, at their party conference, they approved a motion that declared Hamas was not a terrorist organisation while branding Israel an "apartheid state".
It is no surprise that members of the SNP, including Falkirk's own Michelle Thomson, are wanting their party to have "a fresh look" at their coalition with the Greens.
Like most people in Scotland, I want our government to stand up against terrorism and unprovoked aggression. I want our nation to be on the right side of history.
To restore even the slightest bit of credibility in Scotland's government, Humza Yousaf must put the nation before his parliamentary majority. He must end the SNP coalition with the Greens. He must end the Bute House Agreement.
It is a sad state of affairs that this is even a debate. Our immediate focus should be to protect innocent lives. And this has been the response of most governments in the Western world, including our UK government.
I believe that in working with our British and international partners, Scotland has a role to play in these efforts.
To show that we are ready to play this role, Humza Yousaf must remove the Greens from the Scottish Government.