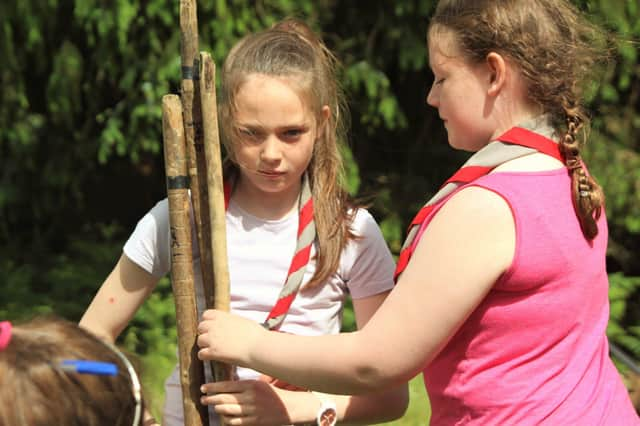 Problem solving is a key part of Scouting
TRADITIONALLY Scout groups follow school terms and put meetings on hold until after the summer holidays.
But this year that tradition is going to be broken by some groups across Falkirk District as they continue their online meetings in an attempt to maintain continuity.
At a time when group leaders might be thinking ahead to plans for the autumn term many want to help their young members get through, what for some, has been a very difficult and confusing three months.
And with little sign of the situation dramatically changing the thinking is that for at least one night a week they can rely on their leaders.
Scouts UK has provided free Zoom Pro for each group, allowing meetings to take place.
It means many groups across Falkirk District can now hold virtual meetings and gatherings at no cost.
SCOUTS Scotland has just revealed available grants for groups in deprived areas.
The idea is that with the suspension of some programmes, help in different areas is now available.
Different funds are open to individual members, groups, districts and regions in Scotland. Any Scottish members can submit an application but you must give a referee who can vouch for the project.
There is a fast track process for grants of £500 or less and a decision is usually made within three weeks.
A specific grant to help groups affected financially by the Covid 19 shutdown can offer a small grant of up to £1000 for eligible groups.
This fund can be used for rent, utility bills, building maintenance e.g. boiler repair, buildings/contents insurance, equipment required to support the restart of face to face Scouting (including signage or materials supporting remote Scouting) or expenses of a similar nature.
Application forms are available from: https://form.jotform.com/ScoutsScotland/Funding
THE redesign of Falkirk District's web page is also part of a push to help make Scouting online as interesting and exciting as possible.
It features ideas already put into play by various groups it is hoped they will be more widely used.
Go to: https://falkirk.frscouts.org.uk/ for a whole range of lockdown ideas.