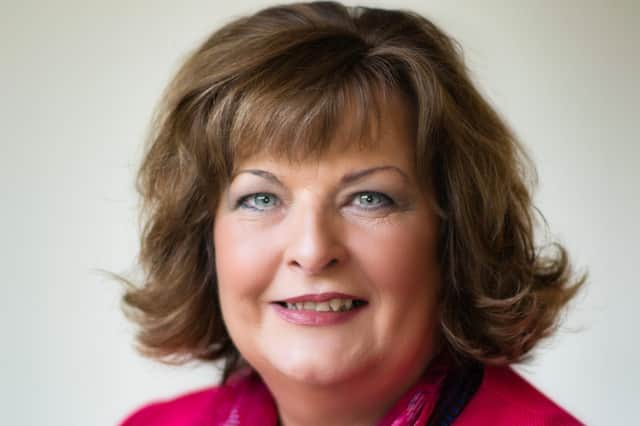 Linlithgow MSP Fiona Hyslop.
Ms Hyslop highlighted the work which is already underway and the ambitions to make Linlithgow the first Net-Zero Town in Scotland.
She said: "The LCDT and Climate Action Group are not looking at short term, small, isolated improvements, but rather long-term changes which will become embedded in our everyday lives."
Achievements included the successful Community Bonds initiative of LCDT which invested in local community energy, helped clubs save money and created a surplus. This builds on the achievement and work of Transition Linlithgow and other bodies in the town.
The LCDT have been at the forefront of this movement with the Climate Action Group currently drafting a 'Linlithgow Ready Vision for 2045'. This strategy focuses on 5 key objectives and looks to involve a range of people and aspects of the town.
Ms Hyslop extended an invitation to the new Scottish Government Minister for Environment, Biodiversity and Land Reform, Mairi MacAllan MSP, to visit Linlithgow and learn about their progress and plans for the future.
Within the speech, Ms Hyslop also championed digital innovation and technology as being key in tackling climate change.
On tackling climate change, she said: "Many of my constituents pre-pandemic used to car commute to Edinburgh and Glasgow, and with hybrid working, 25-minute neighbourhood, cycle, park and ride and the new planned for Winchburgh rail station, we can deliver a step change in commuter emissions.
"The Linlithgow Community Development Trust are making sure that they are building on the work of the community groups and churches throughout the pandemic and building on many successful transition initiatives to develop climate change action. I support their belief that communities need to be empowered and funded directly to be able to run local green energy schemes to make that systematic shift of change happen.
"With shared ambition, sharing responsibility, with constructive accountability to support and drive change and an attitude that we are all leaders in this place, we can tackle the climate emergency and can serve constituency, community and country and we might, might have a fighting chance to help save humanity internationally from itself and make an impact."