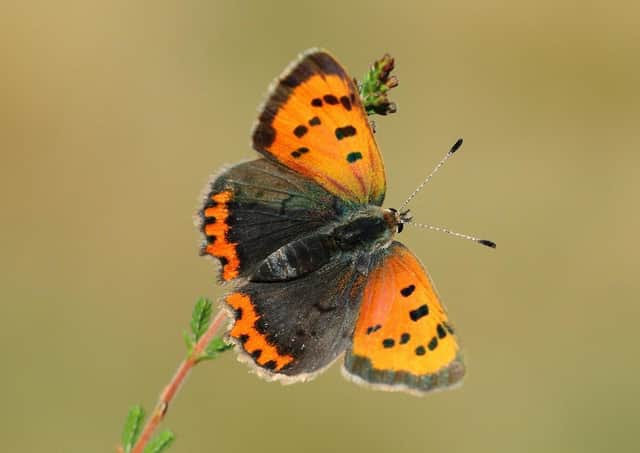 Concern grows...for future of the Small Copper in Scotland but you could help conserve the species. (Pic: Mark Searle)
Small Copper populations have fallen by a third in Scotland over the past decade.
Wildlife charity Butterfly Conservation said sightings were important in helping researchers find out what's happening to the species.
Anthony McCluskey, project officer, said: "Small Coppers are delightful little butterflies and their decline in Scotland is a great concern.
"Finding out more about where they are can help us to conserve them.
"Observing wildlife is known to have a wide range of mental health benefits. This can be a mindful activity during these uncertain times and one which will help contribute to scientific research too."
The butterfly, whose wings have distinctive bright orange and black markings, can be seen in gardens, parks and on paths and cycle routes.
With wings open, they are a little larger than a 50p coin and are easily overlooked as they are rarely seen in large numbers.
Depending on the spring weather, the butterfly can emerge in Scotland between the middle of April and middle of June, then disappear until late summer when a second brood emerges.