Police incident at Grangemouth's Happy to Chat area
Police have cordoned off the entire seating facility known as the Happy to Chat area in Grangemouth this morning.
Thursday, 13th May 2021, 8:36 am
One police vehicle and an officer were standing beside the taped-off section of land off Newlands Road, just before Abbots Road, near the junction with Newhouse Road.
The recently refurbished Happy to Chat area had attractive blue solar lighting, which runs around the ring of stonework of the landmark, which, according to research, has led to a reduction in anti-social behaviour in other areas it has been used.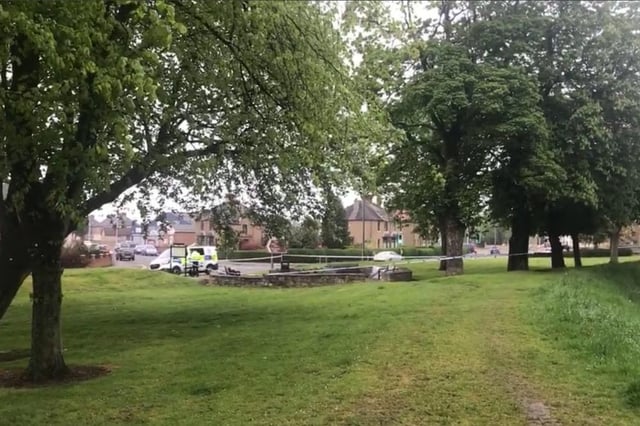 Police have cordoned off the Happy to Chat area near Newhouse Road, Grangemouth