Travel and food: Scotland's best roadside pit-stops are revealed in The Extra Mile
It shares the best refuelling points for travellers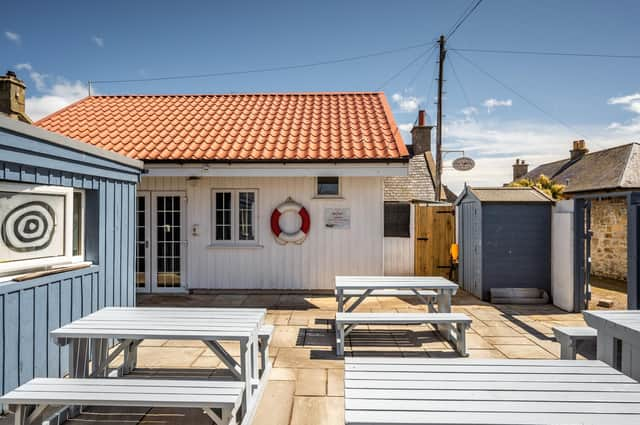 There's something about sitting in the car that's surprisingly hunger inducing.
However, unless you've done some prior planning, you might have to satisfy that appetite with a soggy sausage roll from a garage.
That's where the book The Extra Mile: Delicious Alternatives to Motorway Services comes in. Along with travel sweets, it should be stashed in your glove compartment, for emergency pit-stops.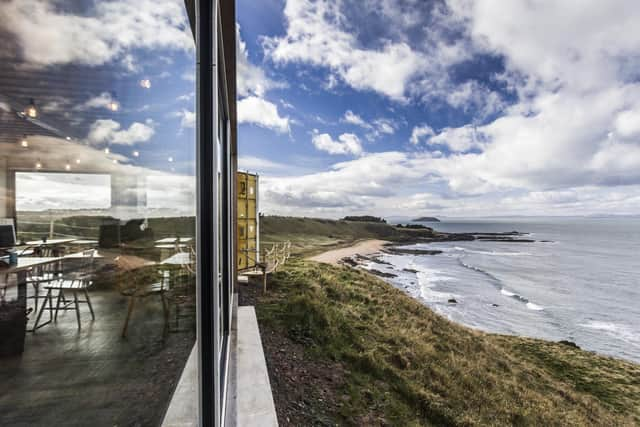 They're onto their fourth UK edition, which now features 40 Scottish venues, with a focus on farm shops, independents, low-food-mile venues and locally-sourced food. It's edited by travel publisher, Alastair Sawday, and produced by a team who carry out extensive research.
We asked project manager and writer, Kerry O'Neill, who covered much of the Scotland section, about the process.
How did you whittle down the Scottish shortlist?
We spend hours pouring over online maps, website 'top tens' and good food round-ups, seeking places that jump out at us. Then we hit the road and drop in unannounced, to chat to café owners, pub landlords, farmers, bakers, restaurateurs, brewers and crofters. The best finds usually come from word-of-mouth tip-offs once we're on the ground, with locals recommending the places they go for coffee, a pot of tea and a friendly natter or lunch. Many places from before are as excellent as ever (and even better in some cases) so you'll find them in the new book, too. Craigie's Farm Shop, Cairn Lodge Services and Gloagburn Farm Shop are some returning faces.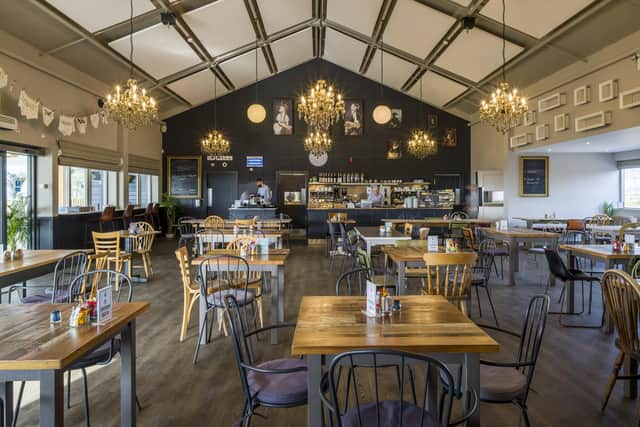 We have some lovely new places, with spots just off the A9 and other major driving routes as well as our signature off-motorway suggestions. If heading to the ferry at Stranraer, Feast Café in Kirkcudbright awaits with its petal-topped salads, arty 'hedgerow cakes' and specials like Egyptian street food. The café at Kirroughtree's 7Stanes MTB trail centre welcomes non-bikers too and a hot-choc under the stars of the region's International Dark Sky Park is a wilderness treat. Horticulturalists will love Glenwhan Gardens and Arboretum café. Between Dundee and Aberdeen, Charleton Fruit Farm is a superb, family-friendly spot (with PYO, playgrounds and pumpkins in season). If heading north of Edinburgh, re-caffeinate en-route wit Unorthodox Roasters in Kinross. The book's most northerly new entry is Cocoa Skye (in Brora, not Skye!). Grab a slice of something sweet to go and perch on the local beach's Jurassic rocks, looking out for dolphins, whales and seals at play.
What are you looking for?
Lovely food, a pleasant environment, and a more personalised experience than you're likely to have at a garage forecourt serving hatch. Places that are accessible, dog-friendly and family-friendly – or which have EV chargers – get a big tick. If it looks welcoming and smells delicious, staff are kind, upbeat and interested, and the menus and food grab our attention, we'll start the conversation. Happy customers singing their praises as they leave is always a good sign. I ask myself "Would I arrange to meet my mum here?" and if the answer's yes, we're on. The Extra Mile loves venues that use local suppliers and who care about where their bread comes from, their meat, their veg, their gifts and crafts.
Any particularly memorable meals?
We spent a few weeks circling out from motorway and main road junctions in Scotland last summer. Sometimes a place might be closed – Mondays and Tuesdays can be the 'weekend' for hospitality – but a peek through the window, read of the menus and chats with passers-by generally confirms that this is the best place in town for a coffee and cinnamon bun. We don't actually have a full meal in each place. That would take stamina. We tend to have the odd bite throughout the day as well as a good lunch - book newcomer The Bothy Bistro in Burghead really did itself proud on that front - plus endless coffees to keep us alert.
Any terrible ones that didn't make the cut?
Hospitality is really having a hard time. There are shortages in staff and fresh produce, at a time when bills are at an all-time high and people's disposable income is at an all-time low. Everyone is doing their best. So let's just say that not every place is right for the book, and that's okay. If it's not quite right, we'll continue on our way – no-one need ever know. Some places are TripAdvisor favourites but they're just not quite right (perhaps unappealing looking food or not as clean or welcoming as we'd hoped). My notes for one place simply said: "Smelt of cats and frying. It's a no from me". Other spots have no online reviews or presence at all but are perfect: they're too busy growing, picking and serving fresh food to worry about their Instagram presence, that's all.
Funny you should mention this. As a teenager I worked in Little Chef at Gordano Services, off Junction 19 of the M5. Half of my school sixth-form worked there, too, so I definitely remember them. Very fondly, in fact, especially when we 'accidentally' made one blueberry and ice-cream pancake too many. Someone had to eat it. There are no 'typical' services in The Extra Mile. We do feature a family-run trio of service stations though: Gloucester Services, Tebay Services and Cairn Lodge Services, overseen by the Westmorland family. Their local sourcing policy is second-to-none and to recharge there is akin to visiting a large farm shop and craft centre. They genuinely care about food and farming, and I think everyone recognises that they really go the extra mile for their customers. So they're in.
The Scotsman readers can use discount code: scot to get 10 per cent off the new edition of The Extra Mile via their online shop, www.theextramile.guide/shop/