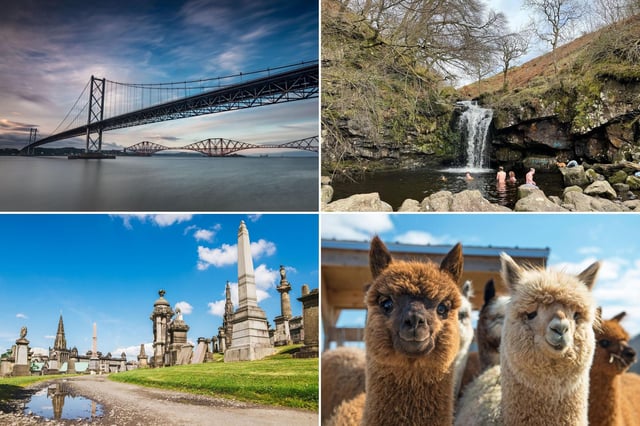 Some of the amazing experiences within an hour's drive of Falkirk.
Staycation Scotland: 12 quirky, unusual and interesting day trips less than an hour's drive from Falkirk
With Scotland's journey out of lockdown throughout April, we're starting to be able to explore our beautiful and interesting country once again.
Wednesday, 14th April 2021, 1:38 pm
Updated
Friday, 23rd April 2021, 7:30 pm
Travel restrictions have now been lifted, meaning that those living in Falkirk are now able to leave their council area for non-essential purposes for the first time since Christmas.
Museums, galleries and many other attractions will then reopen on Monday, April 26, so we thought we'd look at some of the quirky, interesting and unusual things you can do and see, all within an hour's drive of the centre of Falkirk.
Undefined: related