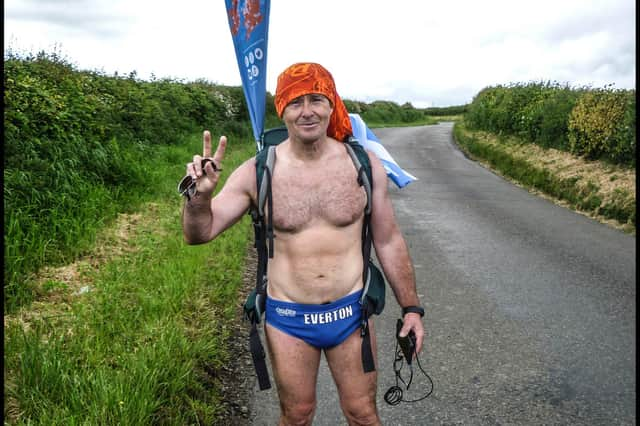 Speedo Mick captured on film in Blackness
Graham was out for a walk when he met 'Speedo Mick' near Blackness on his 2,000 mile Giving Back Tour.
Mick is raising awareness and fundraising at the same time for his foundation.
Scouser Michael Cullen, better known as Speedo Mick, is walking John O'Groats to Lands End in just his swimming trunks, sunglasses and hat in aid of disadvantaged youths. A trek of more than 2,000 miles, saw him set off from the Outer Hebrides in May.