Torwood Garden Centre: family-run business near Larbert, Falkirk, has spring and summer plants, tools, gifts and delicious food
Celebrating more than eight decades, this flourishing business has blossomed into a much-loved favourite throughout the district it has served for generations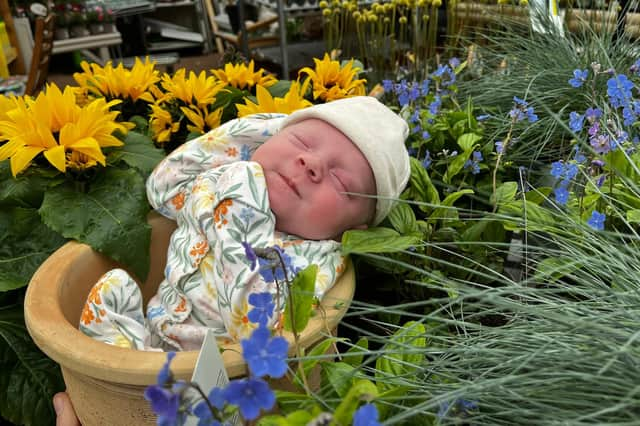 A Larbert garden centre which started life as a village fruit and veg producer is celebrating an amazing 81 years in business.
And, as the family-firm marked this major milestone, the latest member of the tribe was born, as little Robyn Stevenson became the fifth generation in the growing empire.
Proud dad Jamie, who welcomed his little daughter with wife Kimberley at Forth Valley Royal last month, said: "Without exception every member of the family has worked in the business at some stage in its growth and we are sure Robyn will be no different when she is a little older and asking her parents for pocket money!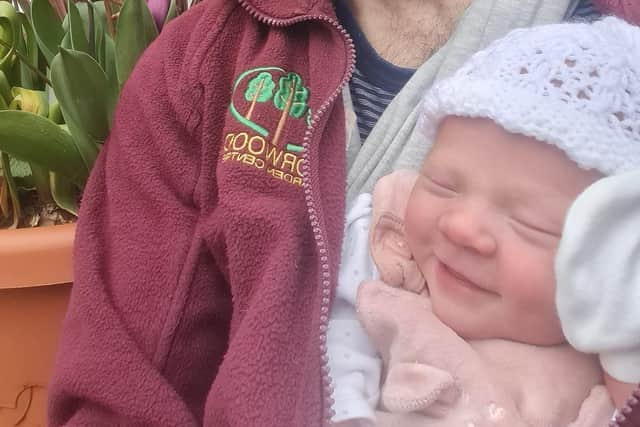 "We would like to thank all of our customers for their support over the years, and we look forward to bringing colour to local gardens for generation to come."
Jamie's great grandfather John Stevenson Senior began growing fruit and vegetables in his large heated greenhouses in Torwood back in 1942. By the 1950s his son Neil had joined the business, adding bedding plants and cut flowers to their popular product lines. And it made sound business sense, as well as a true love match, when Neil married local girl Elma Glegg, who then became the florist!
But business wasn't to run smoothly at all times; great storms in the 60s and 70s destroyed many of the greenhouses, and the first oil crisis saw the collapse of tomato and fruit production in Scotland.
Jamie added: "The higher costs of heating greenhouses, along with faster and cheaper means of transporting produce from the Mediterranean, brought about a huge change in the way people shopped. The same has been hitting the headlines this year, with problems with supplies from Spain and Northern Africa."
Grandfather Neil, who sadly passed away earlier this year after a long battle with Alzheimer's, was a man of great entrepreneurial spirit and wit, and decided to reinvent the business to cope with modern day challenges, by building a garden centre on the site at Torwood.
Jamie said: "This was a new concept in horticultural retailing with the new centre opening in 1985. My father, John Stevenson Jnr. joined the business in 1979 and became the shop manager. Over the years many generations of local people will have seen the garden centre develop from a small nursery to the large, modern centre we have now. Indeed, they will have watched us move from the village of Torwood to the new site in Larbert in 2003."
Torwood Garden Centre's large premises in Larbert stock everything a garden novice or expert grower could need, and has a huge range of gifts, clothing, pet items and a popular dog-friendly café.
Family man and current General Manager Jamie added: "We stock a huge range of quality plants, and all of the team have a huge amount of knowledge in the industry, so people can pick our brains for expert advice. People are very welcome to pop in for a visit, for inspiration on how to make the most of their garden this spring and summer."
Don't forget the gift-wrapping service, carry to the car service and optional paid delivery service if getting your items home will prove tricky.