Kitchen makeovers for less: top ideas to transform the heart of your home
The kitchen is for more than cooking – it's the party hub, the homework station, and the place most people think of as the heart of the house. But if you fancy a redo without a big budget, these tips are for you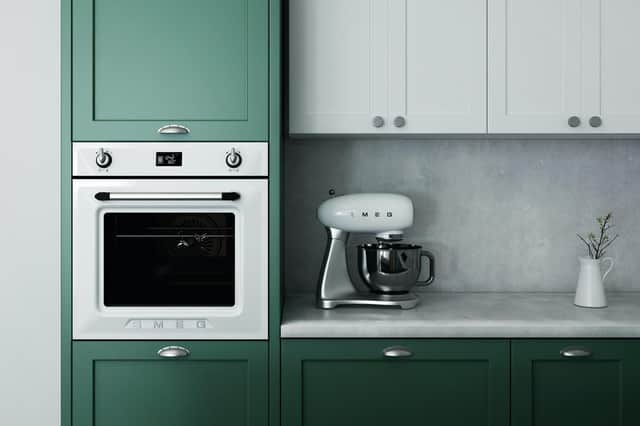 Your kitchen is about so much more than functionality – yes, it needs a cooker, sink and fridge, but given it's the heart of most homes, making it a warm, welcoming and stylish spot is top of most home-owners' wish lists.
We spoke to the team at Rearo, the kitchen worktop and splashback manufacturer, for their top tips on giving your room a new look without breaking the bank. And with a small kitchen costing around £5000, according to checkatrade.com it's easy to see why people want a cheaper option, but without having to compromise on quality.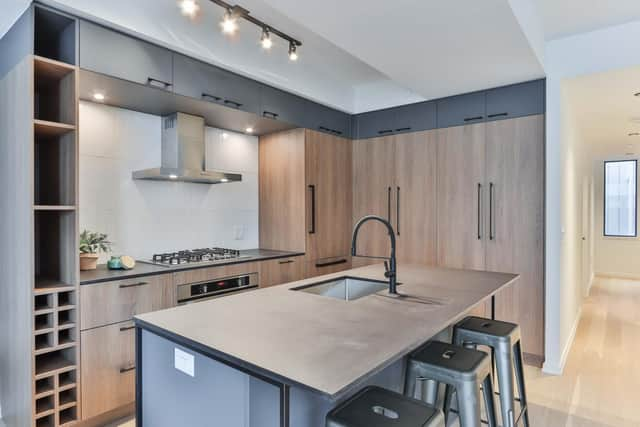 Entry level makeover is simply painting the walls and ceilings. If you have neutral cabinets you can go wild with colour and make the room pop with poppy red, sunshine yellow or azure blue. Darker or patterned units and you will probably want to stick to shades of grey or cream, giving the illusion of space, and most of all keeping it fresh.
Top tip: Choose the paint colour to suit the natural light in the room, and make sure it's suitable for kitchen use.
Changing the door furniture makes an amazing difference. Swap over the handles to something sleek and modern and enjoy a fresh new look to the existing cabinets. If you have a bit more time to spare, paint the doors too with specialist paint – don't forget to prime them first – for a complete look.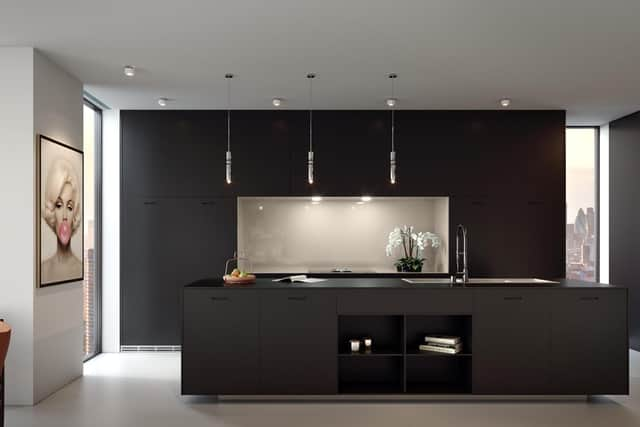 Top tip: Complete the makeover with a few statement pieces – keep the worktops clutter free, and add colour co-ordinated kettle and toaster for a whole new look.
If your doors are old and tired, and you think paint simply won't cut it, vinyl wrapping is very on trend. You'll have to send the doors off to a professional, but the total cost is likely to be under £500 for approximately 10 unit doors.
Top tip: Keep it minimalist, or with a burst of colour, the choice is yours.
The kitchen worktop may be all about functionality, but that doesn't mean style gets left behind. Choose from a huge range of colours and textures to personalise your kitchen – you will be amazed how much of a difference a new worktop makes. For added savings and choice, buy direct from the manufacturer.
Top tip: Spend time choosing the worktop you like, and think about other cosmetic changes you might be making to doors or walls, to co-ordinate a totally new look.
Kitchen paint can only do so much – if you want durability and resilience, then splashbacks are the name of the game, suitable for behind the kitchen and sink, or wrapped right around all the units.
These stylish splashbacks are a big hit with home owners who want the wow factor, all done with less hassle than tiling.
Top tip: There's more to splashbacks than brilliant white – view the huge colour spectrum to find the statement piece which will give your kitchen some makeover magic.
For inspiration direct from the kitchen and bathroom manufacturer, visit rearo.co.uk.
Rearo also makes bathroom panels, PVC ceilings, vinyl click flooring and shower accessories.